Overview
Are you interested in developing and creating technology?
Do you have excellent team working skills?
Then a career in Engineering and Manufacturing could be the right option for you!
Working in Engineering and Manufacturing is primarily about developing and creating new technology to enhance people's lives. This sector allows individuals to work in areas including the aircraft industry, car industry, computer development and so much more.
It strives on individuals who are capable of thinking outside the box, solve problems, and work on engineering projects across a range of different areas.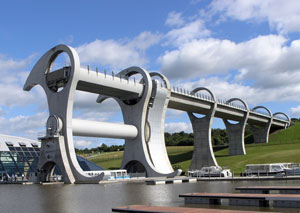 Specific areas of work
Many individuals working in this field have an 'Engineer' Status.
Professionals who choose to become Engineers can work in numerous sectors, giving them the opportunity to work in a sector which really appeals to them.
Some of the sectors in which they may wish to work in are as follows:
Automotive
Biomedical
Electrical
Aeronautical
Structural
Although these professionals work in different sectors they do share some common duties, including:
Using science theory and principles to work on developing ideas and products;
Researching, developing and designing possible changes to existing ideas and products;
Working with computer-aided design software and programs;
Supervising and working with others on the manufacture and assembly of the produce;
Working on resolving any issues which may arise during the designing or assembling process.
Education and qualifications
Entry level requirements for trainees or apprentices often require a minimum on 5 GCSEs A*-C. Many large companies may require higher grades in areas such as physics and maths.
Should a candidate wish to enter the industry at higher positions they will be expected to have obtained an engineering-related degree. It is also possible for candidates with science-related degrees to apply for some roles, provided that they have some level of work experience in the field.
Skills and personal attributes
Communication skills: As team working skills are vital to this role, it is extremely important professionals have excellent verbal communication skills to ensure their job is completed properly; miscommunication in these roles could lead to manufacturing faults or health and safety breaches.
Flexibility: Many engineering and manufacturing sites run on a 24-hours system with shut down periods throughout the year, therefore professionals may be expected to work weekends and as such it is vital they are flexible with their working hours.
Academic knowledge: Senior roles often involves knowing some academic subjects such as maths and physics and therefore it is vital that professionals working in these roles have an excellent understanding of these topics in order to ensure their job is done properly.
IT skills: IT skills are vital to this sector as professionals are often expected to work with new engineering and manufacturing systems including design programmes and tracking devices. Training is often provided to use specialist programmes; however, an individual must be computer literature before they begin training.
Pay and benefits
The pay will ultimately vary depending on the company working for, the level of entry into the sector and the scope of the role.
On average, professionals in this sector receive a good salary which can quickly increase to a high salary with relevant experience.
A breakdown of this information is as follows:
Physically making things: By working in this sector a professional is physically working towards the making of something, be it designing the product or physically assembling it, this can involve anything from aircraft wings to car engines – very exciting!
Not a desk job: It is very uncommon for professionals working in this sector to be tied to their desks, even the designers will be constantly working with people who are positioning, assembling or testing the products in order to achieve the best possible results.
Working with people: Working in this sector, which is very customer-oriented, means that professionals will be meeting and working with a variety of people ranging from fellow engineers and manufacturing specialists to customers and business clients.
Fast-paced Environment: Everything within this working environment is constantly changing and evolving so many engineers find that it gives them more motivation and adrenaline to complete their work.
Job Progression: The career ladder of progression is quite clear in this sector so the right individuals with the correct attitude, training and work experience can achieve a supervisor or managerial role very quickly.
Challenges
Long and unsociable hours: Given the high demand within the sector many manufacturing and engineering sites are operational 24 hours a day, 7 days per week. Professionals will often be delegated fixed hours via a shift pattern which may include nights, weekends and bank holidays.
Training: Training is vital in this sector and even though it is often seen as an advantage, it is extremely important that individuals are aware of the amount of training they must undertake before they become qualified.
Prospects
At the moment Engineering and Manufacturing is a huge sector and continues to grow. In 2014, the engineering sector contributed an estimated £455 billion (27.1%) to the UK's GDP.
There is also a shortfall of qualified professionals to fill the manufacturing and engineering jobs by 2020. With so many different ways of getting into engineering and manufacturing jobs (apprenticeships, internships, undergraduate and postgraduate courses); it offers an exciting opportunity for young graduate engineers to secure a well-paid job and make a real difference!