Overview
Are you a great communicator with a drive to succeed?
Do you have excellent persuasion skills?
If so, a career in a Marketing-related field could be the right option for you!
The truth is that we are all familiar with and experienced in Marketing and Selling.
Brian Tracy often mentions in his seminars that each and every one of us is a salesperson; from the moment we wake up in the morning till the moment we go back to bed we have engaged in communicating, persuading and influencing people around us for specific reasons.
Similarly, people working in the Marketing-related fields make it their profession to engage in these activities to market or sell a product or service by emphasising their value to customers.
Specific areas of work
This sector is divided in the following four key areas:
1) Marketing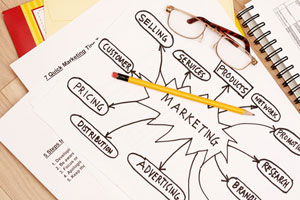 Marketing is mainly about buying and selling things such as ideas, goods and products. It is about understanding who the customers are and how to best meet their needs.
It is the job of Marketers to make the consumers feel warm and cosy about certain products, making them believe that we can't live without them and to actively seek to influence them to purchase their product or service.
Marketing can be divided into the following two main categories:
1) Traditional marketing utilises resources such as TV, radio, printed materials (leaflets, brochures, magazines, brochures) and holding events to get the message across to the customers.
2) Internet (online or digital marketing), on the other hand, utilises the internet to reach the customers. This form of marketing has become a high-demand area in the new digital age.
Internet Marketing strategies include:
Website creation and maintenance
Search Engine Optimization (SEO) to improve the ranking in the search engines
Social media engagement (Facebook, Twitter, etc.)
Email marketing
PPC (pay-per-click) advertising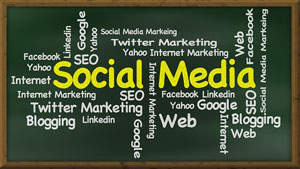 2) Selling
The people working in sales – unlike Marketing- are directly responsible for selling products or services to the customers and bringing in tangible returns to the company.
Careers in sales can be very rewarding and range from entry-level positions such as Trainee Salesperson to executive-level Sales Manager positions.
3) Public Relations or PR
PR is the way in which a company or organisation communicates with the public and media to ensure that the product or service is well thought of by users and buyers.
The following illustration nicely illustrates what PR is all about: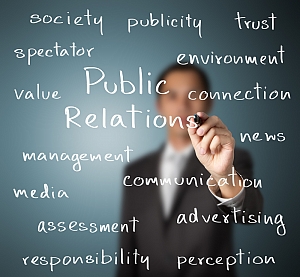 Specialists working in this area are responsible for maintaining a healthy and positive relationship with the public, media and customers by putting the company image/brand in a positive light.
Common duties include:
Writing press releases and news articles
Writing speeches
Engaging with the media and press in a positive and constructive manner
Organising meetings between stakeholders
Damage control (following leaks, scandals or other damaging incidents)
4) Advertising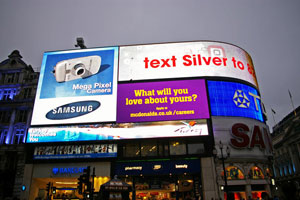 The Latin word for advertising is "ad vertere" which means "to turn toward". The aim of advertising is to persuade a user/customer to engage in some sort of action related to the company, product or service shown as in the advertisement.
Advertising is commonly used for:
Selling products or services
Branding through exposure and association
Raising awareness
Education and qualifications
Entry requirements for trainee or entry-level positions vary but candidates with GCSEs grades A-C or equivalents are generally accepted.
More senior positions will benefit significantly from the following:
A degree in Marketing and/or Advertising
Courses and training provided by CIM – The Chartered Institute of Marketing
Relevant work experience
Note: technical salespersons may not be required to have a degree in Marketing but may be expected to have a degree in their relevant area of expertise. For example; a person working in an IT organisation as a Technical Salesperson is expected to have a Computing-related degree in order to fully understand the products and services.
Skills and personal attributes
Communication skills: Marketing is all about communicating the value of a product or service to a customer. Both verbal and written communication skills are essential for this industry.
Determination / drive: Being rejected is something that is common in any industry or social environment but do you have the determination to carry on and get the job done?
Business acumen: Having a business mind is important in order to be able to make skilled business decisions that will be for the benefit of the company.
IT: Being able to use the computer has become a must in this day and age but it's particularly crucial if you want to work in PR or internet marketing.
Time management: This skill is critical in order to be as productive as possible and meet crucial deadlines and targets set by management.
Writing: Having the ability to write persuasively is essential in order to persuade customers to switch brands or remain loyal to the company's products and services.
Creativity: Required to come up with innovative ideas in a fast-paced environment where major strategies and approaches can change overnight.
Planning and organising: Working in this industry often means that you will be involved in all aspects of planning and organising events (conferences, shows, open days, etc)
Pay and benefits
Individuals working in this sector typically enjoy good salaries which are often topped up by bonuses + commissions in the private sector. The starting salaries for Marketing Assistants are often in the range of £15.000-£18.000 per year and graduates starting in higher position, such as Marketing Executives, are typically paid between £19.000 and £28.000 per year.
Figures are intended as a guideline only.
Likes and advantages
Reaching and influencing a large number of people: Advertisements and marketing campaigns are all around us; on TV and radio, in the newspapers and magazines, outside on billboards – everywhere! This is the reach that a marketing professional can enjoy when working in this industry.
Working in any field: One of the greatest benefits of working in Marketing is that you can chose to work in an area of your interest (retail, technology, etc.).
Always in demand: Companies of all sizes and in all sectors nowadays have dedicated marketing teams to promote their products or services.
Rewarding: Marketing jobs can be quite rewarding, both financially and personally. There is no better feeling than securing a major deal or exceeding targets. This gives one a great sense of fulfilment and raise self-esteem.
Challenging: Everyone needs a challenge from time-to-time and working in this field means that you will be constantly challenged in a fast-paced working environment. The ideal place to grow and improve as a professional.
Improving life skills: Working in this field means that you will be constantly enhancing some of your vital skills and abilities such as your negotiation, persuasion and dealing with rejection skills – things which are all important in your day-to-day activities.
Progression: The progression from one position to another in this field is clear and marketing jobs are not considered to be "dead-end" jobs. One can progress gradually from a Marketing Assistant, to Officer, Manager and Executive. In fact, working in this field can provide an excellent careers ladder to go into senior Business Administration roles or even becoming the CEO of the company.
Challenges
Stressful: Being constantly challenged in a fast-paced work environment and working to strict deadlines can be quite stressful. Whilst stress and being under pressure can be part of any job, many Marketing professionals experience it on a regular basis.
Competitive: There is great competition for the jobs that are available on the market because this field isn't a technical field which requires certain specialist education or experience. People who have excellent communication skills and some relevant experience can be strong candidates for these jobs without many other requirements.
Prospects
As the global economy is picking up and with all the other sectors and industries growing, there is going to be a greater demand for marketing professionals to market and sell all these products and services between now and 2025 (New York Daily News, Sept 18 '13). This provides an excellent opportunity for bright and energetic individuals to fill these roles.