Overview
Are you interested in finding out how things work?
Do you want to make a positive contribution in the world?
Then a career in Science and Research could be the right choice for you!
This sector is all about utilising scientific methods such as research and experiments to progress the world's scientific understanding in order to better understand the world around us.
It is science and research that allows us, as the human race, to develop, prosper and have a better understanding of the universe we live in.
There are literally dozens of different fields within this sector and it is one of the fastest growing and most important sectors which has a direct impact on the lives of billions around the world.
Some of the exciting career paths within this industry range from Biologists and Geneticists to Forensic Scientists and Physicists.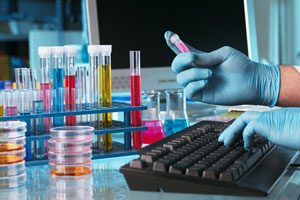 Specific areas of work
Professionals in this field will be working in a scientific environment towards the establishment or development of new theories and approaches. Those who work within this sector tend to take the same job title of a scientist or research scientist, however they do specialise in different areas.
Some of the key areas in which a professional can choose to work in include:
Chemistry
Biology
Physics
Sociology
Forensics
Mathematics
Pharmaceutical
Logic
Even though all Scientists specialise in different fields; many have similar common duties with the ultimate aim of achieving a better understanding of the world (or universe) in which we live in.
Some of these common duties are:
Creating and conducting of experiments;
Processing results and data to produce reports and documentation;
Attending conferences to present ongoing work and report any recent findings;
Creating research proposals which are later presented to academics and university representatives.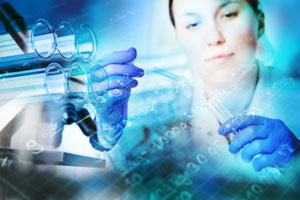 Education and qualifications
Employers or universities will often require a good science degree at a minimum of a 2:1 as a formal entry requirement.
Many employers also tend to expect candidates to have completed or are working towards the completion of an MSc or PhD.
Most employers will expect an individual's degree to be directly related to the area in which they wish to work but candidates who can demonstrate relevant work experience may also be considered.
Skills and personal attributes
Specialist knowledge: It is vital that before an individual considers working within this sector that they already have a clear understanding of the specific area they wish to work in. Many employers will expect to see this through a degree or some relevant work experience.
Communication skills: Professionals in this sector are often required to attend conference or meetings to present their work or any recent findings and as such it extremely important that individuals are able to speak confidently in public and communicate effectively with others. Additionally, being able to effectively convey scientific and technical knowledge is also a must.
Dedication: This can be a very demanding sector and therefore professionals are expected to have a dedication to their work right from the very beginning in order for them to complete their work despite setbacks.
Writing skills: Professionals are often required to produce written reports which are either presented to academics or published in research journals.
Team working skills: Being able to work effectively within a team is vital for most, if not all, of the jobs within this industry.
Pay and benefits
Students who are researching and working within this sector whilst working towards PhD are often paid the National Research Councillor minimum rate of £13,863 per year.
Once qualified either through an MSc or PhD, professionals within this environment can earn anything between £25,000 and £35,000, their salary can increase to £45,000+ at a senior level.
Figures are intended as a guideline only.
Likes and advantages
New and exciting: This sector can be one of the most exciting sectors to work in because it is all about researching, exploring, breaking boundaries and making new discoveries.
Making a difference: The contribution of scientists to medicine, health, technology, agriculture and numerous other areas means that one will have the satisfaction of making a real and tangible difference in the world.
Practical: The majority of jobs in this field are hands on roles with professionals being at the forefront of experimentation, research and development.
Travel: Senior professionals working in major companies or universities are often requested to attend conferences and seminars across the world. It provides a great opportunity for networking, seeing new places and presenting your findings to distinguished audiences.
Challenges
Qualifications: Because this is a very specialist area, a candidate is often expected to have a minimum of an MSc and working towards a PhD which can take up to 5 years to complete.
Funding: Before an individual becomes qualified in this sector it can be very difficult for them to obtain the correct funding for either a research grant or for studying. Either way, funding can be extremely difficult to secure.
Stressful: Professionals in this environment can be put under extremely stressful circumstances with tight deadlines for analysing any results, completing experiments, finalising research papers or responding to emergencies.
Prospects
The science sector in the UK is one of the fastest growing and most important sectors in the country. According to a recent PwC report; the UK's research market alone is worth over £3bn and employs more than 60 thousand highly-qualified professionals.
Due to the impact of skills shortages, there is a high demand for filling in various vacant roles in many parts of this sector. Governments, universities and research centres are increasingly investing significant amounts of money and resources in research and development.