Sobhan Mohmand, Career Expert

23 Sept 2020
126 Virginia Road
Heywood
H69 0HQ
1 November 2017
Mrs Angela Chapman
Director
RTG
98 Mozart Avenue
Langley
LW14 8AY
Dear Mrs Chapman,
Re: Communications Assistant (Job ID: JK23)
I was delighted when I saw your vacancy in the local newspaper for the Communications Assistant role. This is a position that I have been looking for over the past couple of months and working for a fantastic organisation such RTG would be an incredible opportunity.
I am an excellent communicator that excels in both written and verbal communications, and I am highly committed to my work as evidenced by my track record at my previous workplace. I am truly passionate about marketing, and I possess a 2:1 Degree in Communications from Lancaster University. Additionally, I have a good amount of experience in working in a business-oriented environment through the different internships I have done in this field. I will bring my enthusiasm, time management skills and initiative to this role and become a valuable asset to your organisation.
I am especially attracted to joining your organisation because it is a market leader in the PR and Marketing industry. I am motivated by the responsibilities and career progression this post offers. Moreover, I believe that theoretical knowledge that I have, coupled with my transferable skills will enable me to succeed in this role.
Please find my CV attached with this covering letter and please do not hesitate to contact me if you have any further queries regarding my CV or application. Thank you for your time and consideration, I am very much looking forward to hearing from you regarding this opportunity.
Yours sincerely,
~ Signature goes here ~
Dylan Carr.
Preview: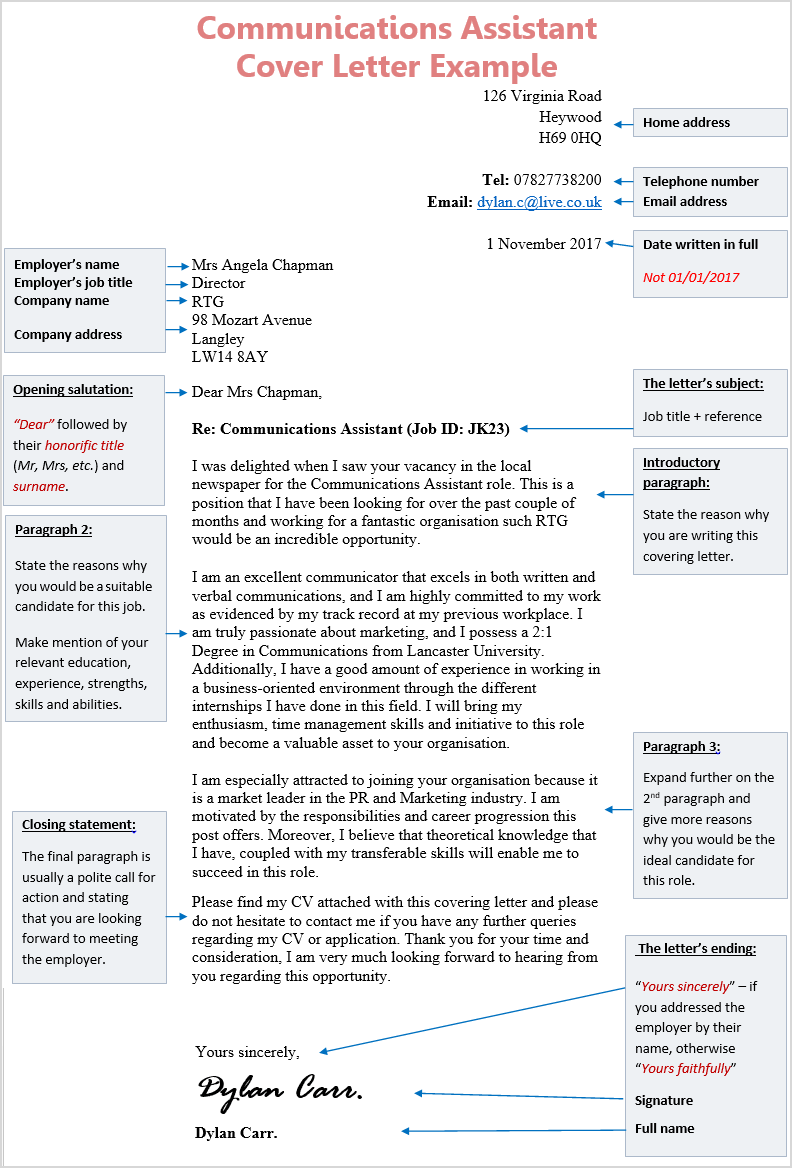 Written by Sobhan Mohmand
Sobhan is a qualified Careers Advisor and Professional CV Writer with over 10 years of experience in helping job seekers get a job. He is a Member of the Careers Development Institute (CDI) and is listed on the official UK Register of Career Development Professionals. He holds a Level 6 Diploma in Career Guidance and Development (QCF).