I am a friendly, adventurous and enthusiastic Restaurant Manager with great attention to detail and a passion for high-end culinary arts. I have a proven track record of boosting sales as I strive to deliver the best possible experience for those dining in any restaurant that I manage. I always ensure that I am smartly presented at all times to encourage a positive reputation for the restaurant, and reflect this in the way in which I approach both staff and customers alike. I consider myself to be a hands-on and rational leader with the ability to lead a team and resolve conflicts.
| | |
| --- | --- |
| Mar 2016 – Present | Restaurant Manager Skyward Restaurant |
Main duties performed:
Ensuring the smooth running of the restaurant on a day-to-day basis
Maximising business opportunities to drive sales and increase exposure
Managing the restaurant according to Food Safety guidelines ensuring that the environment is strictly hygienic at all times
Planning, structuring and producing restaurant menus and promoting special offers or new dishes to customers
Encouraging and motivating staff to work to their full potential through training, feedback, rewards and appraisals
Constructing weekly rotas ensuring that there are available members of staff at all times to ensure the smooth running of the restaurant
Monitoring staff hygiene and customer service on a daily basis
Overseeing client bookings & reservations
Monitoring stock and budget and keeping accurate statistical records
Dealing with and resolving customer complaints in a professional manner
Producing sales and performance reports for the restaurant owners
Dec 2013 – Feb 2016
Assistant Manager Cinnamon
Main duties performed:
Directly supervising and assisting a team of 6 staff on a daily basis
Maintaining restaurant standards in regards to presentation, cleanliness, etc.
Checking the quality of received goods from external food suppliers
Suggesting marketing ideas in order to attract more customers
Jul 2013 – Nov 2013
Waiter Cinnamon
Main duties performed:
Welcoming and greeting customers to the restaurant
Reflecting a good knowledge of all cuisine and drinks to answer customer queries or make suggestions
Communicating with the customers to ensure that they are satisfied with their food and take action accordingly
Maintaining hygiene standards at all times and ensuring that all tables are cleaned before and after service
Ensuring communication between the restaurant and the kitchen is accurate in order to produce the correct orders that are required
Qualifications
NVQ Level 3 in Hospitality Supervision
Hospitality and Catering Online Course (City College Plymouth)
Essential Management Skills (5-day course)
Skills
Possessing charisma and personality to enthuse, lead and train new staff
Diplomatic and presentable when dealing with customers' enquiries, requests, needs or complaints; ensuring that 100% customer satisfaction is maintained
Great attention to detail and dependable to deliver top service at all times
Full, clean driving license with own method of transportation
Hobbies and interests
I take pride in having a healthy lifestyle and therefore tend to spend my free time keeping fit through cycling, hill climbing and swimming. I also enjoy spending time watching cookery programmes, discovering new recipes online and hosting dinner parties on weekends because my passion for food lies both inside and outside of work.
References
Mr Anthony Johns
Manager, Skyward Restaurant
Address:
3 Field Rd, Portland, PO4 1YT
Tel:
0773 4568 5099
Email:
[email protected]
Mrs Julia Poole
Owner, Cinnamon
Address:
7 Albert Rd, Surrey, SU1 3PX
Tel:
0770 8094 6733
Email:
[email protected]
Please note: the above CV Example is presented in the UK format and layout.
Preview
Download
Click here to download the above CV Sample (blank).
COLLECTION: You may also want to browse through our collection of Free CV Templates and download any of the editable CVs to create your own (available in Microsoft Word format and convertible to PDF).
Tips
Organisational skills: To be a successful Restaurant Manager it is essential that you possess excellent organisational skills and the ability to utilise this skill in a fast-paced, busy working environment. Taking on this role is a huge responsibility, and you must be able to ensure the smooth running of the restaurant, dealing with emergencies, managing catering staff and ensuring health & safety and hygiene regulations and policies are adhered to at all times. None of this can be realised unless one is organised. Keeping to schedules, delegating work to staff, working in a methodical manner and planning ahead are some of the key attributes that you would want to mention on your CV, together with some real-world examples.
Good Luck!
Written by Sobhan Mohmand
Sobhan is a qualified Careers Advisor and Professional CV Writer with over 10 years of experience in helping job seekers get a job. He is a Member of the Careers Development Institute (CDI) and is listed on the official UK Register of Career Development Professionals. He holds a Level 6 Diploma in Career Guidance and Development (QCF).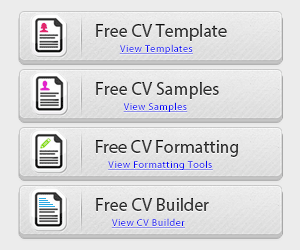 SPONSORED
OVERVIEW
SALARY RANGE
£18.000 – £30.000

ENTRY
Degree or Relevant Work Experience

WORKING HOURS
37+ hours per week
Competencies
Communication Skills
Ability to communicate effectively with both staff and customers alike

Listening Skills
Ability to listen to customer's concerns and complaints

Organisational Skills
Excellent organisation skills to balance a heavy workload and ensuring no deadlines are missed

Observation Skills
Paying attention to every aspect of the task or project and ensuring that no "small details" are overlooked

Management
Exceptional leadership skills to manage, inspire and lead a team  and ensuring the smooth running of the restaurant

Numeracy Skills
Dealing with numbers and figures in a financial context
Related Resources