Sobhan Mohmand, Career Expert

19 Jan 2021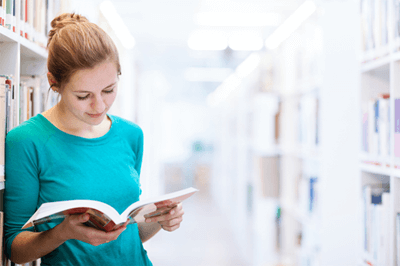 Studying at university is a life experience and a big financial commitment; so it is very important that you make the most out of it. Below we have listed four ways in which you can take the most advantage of your time at university:
1. Seek and absorb valuable knowledge
You might say "Well duh! That's obvious!" but the unfortunate reality is that many young people do not take their time in university seriously and as a result, they miss lectures, labs, group meetings and thereby depriving themselves of valuable knowledge.
If, on your graduation day, you look back over the past three years and think: "Hmm, I got the degree, but I haven't learned much!" you know that you have done something wrong.
Top tips:
Attend all lectures (It's hard to wake up for your 9 AM lecture, but make an extra effort!)
Complete all lab/class exercises
Do follow-up readings on the lecture materials
Participate in discussions and Q/A sessions
2. Develop transferable skills
The few years that you will be at university provide an invaluable opportunity to unlock your inner talents and gain new skills and abilities.
Top tips:
Public speaking: This is probably one of the worst fears that people may have, so start by giving small presentations to your mates first, then small groups and then in front of your class. You have to build up your confidence at some point, and this is the perfect time to do it!
Project management: Volunteer to be the project manager to develop your leadership and project management skills.
Working in a team: Get involved with group discussions, participate fully in team exercises and do your best to contribute as much as you can in order to make your team/project succeed. Working with people also dramatically improves your communication skills.
Research and writing: There is no escaping from writing reports, documentation or other written materials regardless of which profession you go into. At University, you will be researching various topics and writing many essays and reports, thereby developing these skills that you can use in other aspects of your life.
3. Build relationships and contacts
Building good relationships with various people will not only increase you in happiness and wellbeing, but it will also further your career. There are thousands of jobs that aren't normally advertised, and it may be that one of your newly-found contacts, be they your tutor or fellow student, could further assist you in getting a job.
Top tips:
Don't be shy to network and socialise with other people
Build good relationships with your personal tutors and lecturers
Attend careers fairs and meet prospective employers of your industry
4. Get involved!
Finally, get involved with student union societies, extracurricular activities or even attending seminars by respected speakers from your industry. After you graduate, you won't be able to do any of these things, so it's highly recommended to make the most of it.
You might have heard that saying that you should be at the right place, at the right time, right? Well, to make the very most of your time at university; you should try to be present in all places, at all times… *wink*
Good luck!