Sobhan Mohmand, Career Expert

15 Apr 2021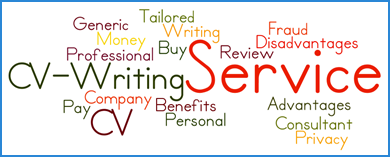 Due to the current economic climate and the intense competitiveness in the job market, buying a CV through Professional CV-Writing Services is something that has seen a dramatic increase over the last few years. Although we say 'buying a CV', what we are actually describing is a very cunning process-whereby you will provide all the necessary and relevant information to the companies who offer these services, and the CV shall be constructed and written for you.
But… is it worth paying to get your CV done for you? Let's find out!
Advantages and Benefits
Professional look-and-feel: The vast majority of CV consultants working for CV-Writing Services are professionals who are good at what they do. The CVs that they produce have excellent layout and structural standards and an overall professional look. This level of professionalism may be difficult to achieve by the average job seeker, who, more often than not, has no previous experience in writing CVs.
Tailored and targeted: The real skill and expertise of CV consultants is in marketing you and tailoring your CV to the specific job/industry you are applying for. It is this "insider perspective" that can have a significant impact on your CV's effectiveness.
Inexpensive and affordable: Depending on your budget, CVs can be purchased for as little as £25 reaching all the way to £150 and beyond. The costs can quite significantly differ depending on your work history, profession and specific needs. However, it could be argued that the money invested in writing a CV is less than 1% of the salary you are potentially gaining on the back of it.
Strategic: Your CV is your personal sales brochure and the first impression your employer will have of you. It makes sense, strategically, to invest a little money in order to get this initial step right and get your foot in the door.
Save time: You may be an extremely busy person who may not have time to read through books or articles (such as this one!) in order to create your CV; in this scenario it would be logical to consider getting your CV written by someone else. This will also save you time which you can utilise for other aspects of your job search (e.g. writing the application or cover letter or preparing for a job interview).
Quick delivery: There are many CV-Writing companies that will deliver your completed CV to you within a matter of days (48 hours).
100% Satisfaction Guaranteed: The general standards in most CV-writing companies involve the consultants working with you until you are fully satisfied with the services that they deliver to you.
It all sounds great, doesn't it?
Well, hold your horses!
The list above paints a very appealing picture. However, in order to help you make an informed decision, we have also taken the liberty of including below the disadvantages (or things to be aware of) of using CV-Writing Services…
Disadvantages and Drawbacks
They don't offer something you can't do yourself: This is a very important point to remember; CV-writing Services will not provide you with something you can't get or do yourself. CVPlaza, among many other websites, offers you hundreds of 'do-it-yourself' articles so you don't have to pay for a CV. Furthermore, there are tons of books available to further assist you.If you are a student, and most likely constrained by a tight budget which may not extend to paying for a CV, why not go to the Careers and Employability Centre of your College or University? Not only can they provide you with free impartial advice and point you in the right direction but they can also provide you with access to extensive careers resources free of charge.
Not personal: Some CVs that are created by others will not be personal to you. A CV is meant to be your personal sales brochure. Many will appear overly formatted and generic. Make an effort to do it yourself and the employers will definitely appreciate that!
Fraud: Whenever people exchange or deal with money there is always the risk of fraud (however small it might be). The CV-Writing business that you approach might be rogue and therefore take your bank details and use it for fraudulent activities. Vigilance is very important! You may come to regret paying for a CV when you will lose a lot more money than you had been bargaining for…
Privacy: Your CV contains all your personal details such as name, address, telephone number, school/college attended, etc. It is not something you would want to spread on the internet or give out to any unreliable agencies.
Conclusion
To sum up, paying to get your CV written for you has both its advantages and disadvantages. We cannot say for definite whether you should or shouldn't make use of these services that are available to you. We have merely highlighted some of the benefits and drawbacks of using CV-Writing Services and the final decision – whatever that might be – lies ultimately with you.
Written by Sobhan Mohmand
Sobhan is a qualified Careers Advisor and Professional CV Writer with over 10 years of experience in helping job seekers get a job. He is a Member of the Careers Development Institute (CDI) and is listed on the official UK Register of Career Development Professionals. He holds a Level 6 Diploma in Career Guidance and Development (QCF).