Sobhan Mohmand is a certified careers advisor and professional CV writer with over 10 years of experience in providing careers advice to students and young professionals. He has assisted hundreds of clients with finding, applying for and securing jobs.
Expertise and services provided
• Job hunting strategies
• Writing professional CVs and resumes
• Writing cover letters
• Completing job application forms
• Job interview coaching and preparation
• Career coaching and transition
• One-to-one Mentoring and supervising
• Developing career management skills
• Research on career topics
• Training of career development practitioners
• The facilitation of career development workshops
He is a member of the Careers Development Institute (CDI) and is listed on the Official UK Register of Career Development Professionals. He holds a QCF Level 6 Diploma in Career Guidance and Development* and a 1st class honours degree in BSc Multimedia Computing from Aston University.
* Level 6 Diploma in Career Guidance and Development (QCF)
• Unit 1: Preparing to Work in the Career Information, Advice and Guidance Sector
• Unit 2: Agree the Purpose of Client-Centred Career Guidance Interviews and Maintain Communication with Clients
• Unit 3: Career Guidance Theory
• Unit 4: Explore and Agree the Career Guidance and Development Needs of Clients
• Unit 5: Reflect on and Improve Professional Practice
• Unit 6: Use Career and Labour Market Information with clients
• Unit 7: Work with Other Agencies for the Benefit of Clients and the Organisation
• Unit 8: Advocate on Behalf of Clients
• Unit 9: Plan, Deliver and Evaluate Career-Related Learning in Groups
• Unit 10: Source, Evaluate and Use Labour Market Intelligence with Clients
Sobhan has previously served as an Information, Advice and Guidance (IAG) Officer at a private college, and is a regular contributor to a number of career blogs. He is the author of the book, "How to write the Perfect CV in less than a week." (2022).
As the Founder and Managing Director of CV Plaza Ltd, he has provided online careers resources, articles, guides and templates to over 13 million people in the UK, the US and across the world.
His current area of interest is developing an AI-powered careers platform that identifies the key strengths and weaknesses of job applications and offers personalised recommendations to applicants.
Professional memberships and affiliations
• Career Development Institute (CDI)
• The Association of Graduate Careers Advisory Services (AGCAS)
• British Association for Supported Employment (BASE)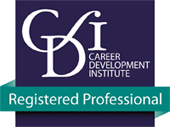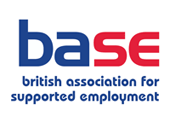 Contact
Please email [email protected] or fill in the contact form to get in touch with Sobhan.