Last updated: 7 January 2020
CV Plaza is an established information, advice and guidance (IAG) organisation based in Birmingham, UK.
CVPlaza.com – the organisation's official website – is a popular online destination for students, graduates, job seekers and young professionals to find, apply for and secure jobs.
Established in 2012 to provide free careers advice and resources.
Served 13 million web pages with free careers advice and job hunting resources to more than 9 million people worldwide.
Published content from more than 30 qualified careers experts.
10,000+ social media and newsletter subscribers.
Currently serving 8,000-10,000 web pages per day.
Mission
To offer the most comprehensive and useful job hunting guides and resources to empower students, graduates and young professionals to find, apply for and secure jobs and truly realise their full potential.
What you will find on this website
CV and cover letter templates, guides and examples
Jobs and careers-related articles (information, advice and tips)
Job descriptions and sector overviews
Job interview preparation tips
Online careers tools
All the career resources on this website are absolutely free, so please use them!
We wish you all the best on your journey to find your dream job.
The CV Plaza Team.
Memberships and affiliations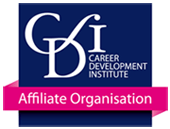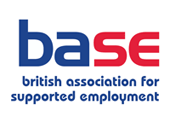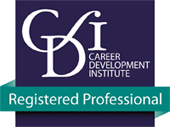 Sobhan Mohmand – Editor and Managing Director
Sobhan is a professional CV writer and careers advisor, with over 7 years of experience in providing careers advice to students and young professionals.
He is a member of the Careers Development Institute (CDI) and is listed on the Register of Career Development Professionals. He holds a QCF Level 6 Diploma in Career Guidance and Development and a 1st class honours degree in BSc Multimedia Computing from Aston University.
He has previously served as an Information, Advice and Guidance (IAG) Officer at a private college, and is a regular contributor to a number of career blogs. He is the author of the forthcoming book "How to write the Perfect CV in less than a week." (2020).
His expertise includes:
Job hunting and search strategies
Writing CVs, cover letters and job applications
Job interview coaching and preparation
Please use the contact us page if you have any enquiries, comments or feedback.
Reviews & testimonials
CVPlaza.com reviews on Facebook.
Great website – thanks a lot for making all your resources for free!

 

– Ben, J. (United Kingdom)

I recently graduated and I'm currently looking for a job when I came across your website. It's really useful and informative, it helped me a lot. Keep up the good work!

 

– Aarav, K. (India)

I have been struggling to get my CV to a good standard. There is so much information out there but I found your guides the most useful and comprehensive. 5*

 

– Kayleigh, R. (United Kingdom)

I needed to someone to review my CV and I'm glad to have found Cvplaza.com. The team reviewed my CV for free and gave me some tips to improve it – cheers!

 

– George, D. (United Kingdom)

Great website – My resume is now finally ready to be sent to recruiters!

 

– Jackie, L. (United States)