Sobhan Mohmand, Career Expert

30 June 2023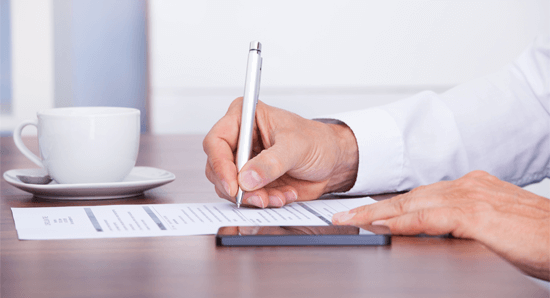 In today's highly competitive job market, it is essential that your CV stands out from the crowd. A great way to boost your CV is to mention any relevant memberships or affiliations that you have with professional bodies.
Including professional memberships on your CV is an effective way to demonstrate your engagement and dedication within your industry or field. It showcases your commitment to professional development and highlights your connection to a community of like-minded professionals.
By including this information, you can enhance your CV and leave a positive impression on potential employers, showcasing your commitment to staying current and engaged within your professional industry.
This guide will provide you with guidelines on how to effectively present your professional affiliations on your CV to impress employers.
Let's get started!
---
What is a professional body?
Definition: "A professional body is a group of people in a learned occupation who are entrusted with maintaining control or oversight of the legitimate practice of the occupation."
Examples of large professional bodies or associations in the UK
Royal College of Nursing (RCN)
Association of Chartered Certified Accountants (ACCA)
British Medical Association (BMA)
The Law Society
The Institution of Mechanical Engineers (IMechE)
The Chartered Institute for IT
Click here for a list of notable professional bodies in the UK.
---
Different types and levels of memberships
Professional bodies usually have different types of memberships available. The most common membership groups are Student, Professional, Fellow and Associate. You will most likely need to pay an annual subscription fee to become a member of the professional body.

For certain senior membership positions, e.g. becoming an Associate or Fellow, you will normally need to make an application and be selected by the board of the professional body.
Having these types of memberships is truly valuable to employers because they are a testimony of one's skills, experience, professionalism and dedication. Only a small number of professionals within an industry qualify for these types of memberships.
---
Benefits of including professional membership on a CV
Including professional memberships on your CV offers several benefits that can enhance your professional profile and increase your chances of landing job opportunities.
Here are some advantages of including professional memberships on your CV:
It indicates the candidate's interest and dedication to their profession
It alludes to the candidate's priorities and professional commitments
It indicates a level of involvement in the industry
It makes the candidate's CV stand out from the other CVs
Employers consider being part of a professional body a sign of dedication, enthusiasm and commitment to your profession.
Besides adding incredible value to your CV, membership of professional bodies also helps you grow professionally by giving you access to members-only resources, information and benefits.
---
Guidelines
Guidelines to consider when including professional memberships on your CV:
Include the organisation name, membership status and the dates for each entry. For example; Institution of Engineering and Technology (IET), Associate Member, 2019-2023.
Relevance: Include memberships that are directly related to your industry or field of expertise. Remember, the goal is to showcase your active involvement and commitment to professional development within your industry. For example, if you are applying for a job in marketing, listing memberships in marketing societies or organisations would be relevant.
Space: If you have limited space on your CV or if the memberships are not particularly relevant or impressive, you should prioritise other sections such as your work experience or qualifications.
---
Where to list your professional membership on your CV
There are three places where you can include details of your professional affiliations:
1. In the Achievements section at the top of your CV (if you have one)
2. In the Professional Qualifications section on the second page of your CV
3. Alternatively, you could create a separate section called "Professional Memberships" or "Professional Affiliations" and list the details there. This is particularly recommended if you have an academic or executive CV and you need to list more than one membership down.
---
Conclusion
Including professional memberships or affiliations on a CV can be beneficial as it demonstrates your engagement and involvement within your industry or field. It also highlights your commitment to professional development and your connection to a community of professionals. It is, therefore, highly recommended that you become part of a relevant professional body in your field to make your CV stand out from the crowd and secure a job interview.
---
Good luck with your job hunt!