Sobhan Mohmand, Career Expert

16 Aug 2019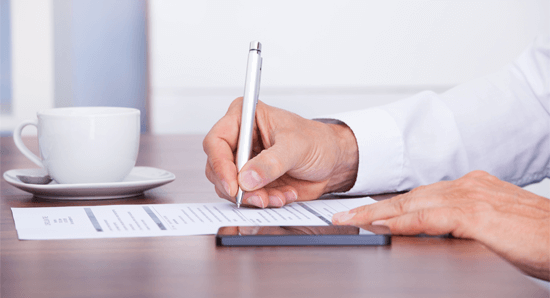 In today's highly competitive job market, it is essential that your CV stands out from the crowd. A great way to boost your CV is to mention any relevant memberships or affiliations that you have with professional bodies.
Prospective employers are always actively looking for that "extra something" in their potential employees; a mark of integrity and dedication to the industry.
What is a professional body?
Definition: "A professional body is a group of people in a learned occupation who are entrusted with maintaining control or oversight of the legitimate practice of the occupation."
Examples of large professional bodies or associations in the UK
Royal College of Nursing (RCN)
Association of Chartered Certified Accountants (ACCA)
British Medical Association (BMA)
The Law Society
The Institution of Mechanical Engineers (IMechE)
The Chartered Institute for IT
Click here for a list of notable professional bodies in the UK.
Different types and levels of memberships
Professional bodies usually have different types of memberships available. The most common membership groups are Student, Professional, Fellow and Associate. You will most likely need to pay an annual subscription fee to become a member of the professional body.

For certain senior membership positions, e.g. becoming an Associate or Fellow, you will normally need to make an application and be selected for by the board of the professional body.
Having these types of memberships are truly valuable to employers because they are a testimony of one's skills, experience, professionalism and dedication. They are not easily given.
Benefits of including professional membership on a CV
It indicates the candidate's interest in that particular area
It alludes to the candidate's priorities and professional commitments
It indicates a certain level of involvement in the industry
Makes the candidate's CV stand out from the other CVs
Employers consider being part of a professional body a sign of dedication, enthusiasm and commitment to your profession.
Besides adding incredible value to your CV, membership of professional bodies also helps you grow professionally by giving you access to members-only resources, information and benefits.
Where should I list/mention my professional membership?
There are three places on your CV where you can mention it:
1- In the Achievements section at the top of your CV (if you have one)
2- In the Qualifications section on the second page of your CV
3- Create a new CV section and call it "Professional memberships" following your education, employment and qualifications sections. This is particularly recommended if you have an academic or executive CV and you need to list more than one membership down.
Conclusion
Given all these various advantages, it is highly recommended that you become part of a relevant professional body in your field – even if you have to pay a small annual membership fee.
It will be worth it!