Sobhan Mohmand, Career Expert

1 Dec 2020
19 Lodge Road
Maidstone
M95 1AD
29 June 2017
Mr Alex Willington
Head of Student Services
Summerfield College
78 Larchwood Green
Bradley
BN4 3YD
Dear Mr Willington,
Re: Student Support Officer (Job ID U824)
This letter and application are in response to your online job posting on cvplaza.com for the Student Support Officer position.
I am currently employed as a Learning Support Assistant at Holly Hill Academy, where I have been working for the past 14 months. I am responsible for supporting students during their studies; providing academic support, assisting with writing UCAS and job applications, tracking learners' progression, and assisting teachers with the delivery of class activities.
I have a great passion for helping people succeed, and I enjoy working with young students. My previous work experience has completed transformed my communication, presentation and teaching skills. I am now able to work effectively with a group of young learners and motivate them to achieve individual targets and accomplish certain tasks. My friendly and outgoing personality enables me to build relationships with both pupils and staff alike.
I have completed my BTEC Level 3 in Education and Training for which I received the highest DDD grade. I am convinced that my relevant education and work experience allows me to make a significant impact on the support services that Summerfield College provides.
Please find attached a copy of my CV as part of this application. I hope that you will see me as the ideal candidate for this position, and please do not hesitate to contact me if you require anything else. Thank you!
Yours sincerely,
~ Signature goes here ~
Lily Young.
Preview + comments: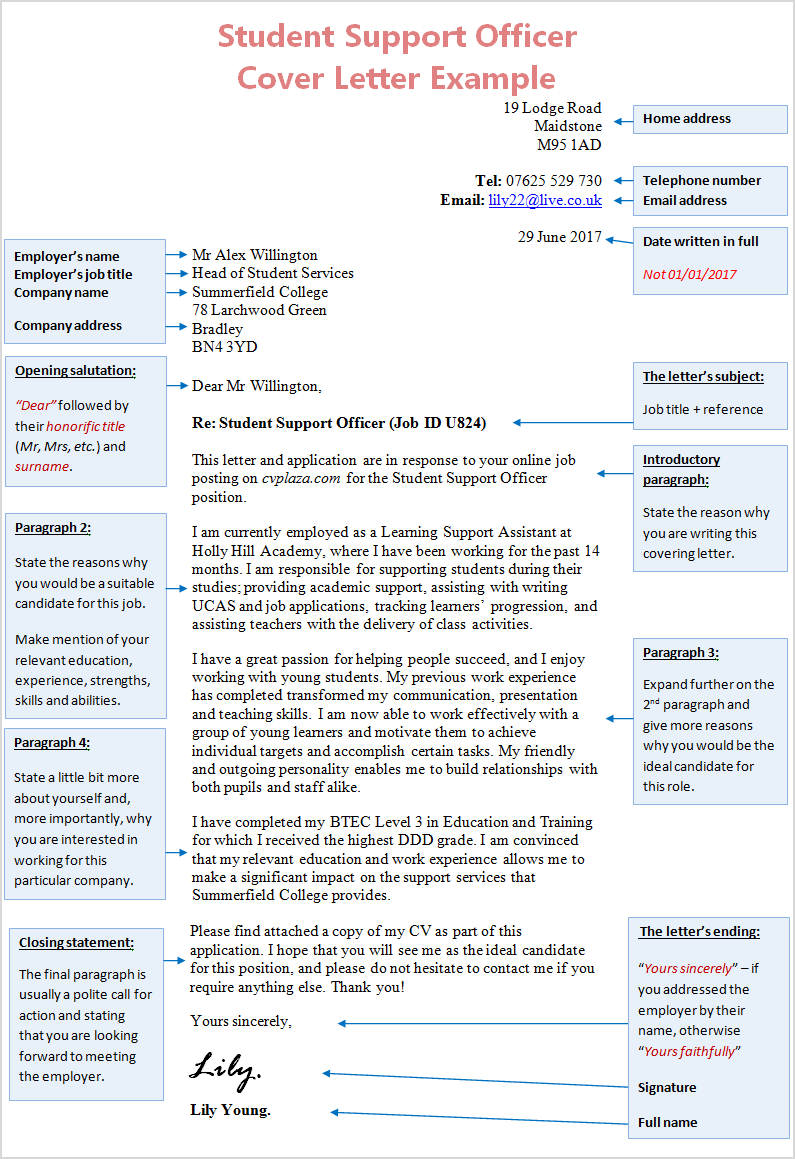 Written by Sobhan Mohmand
Sobhan is a qualified Careers Advisor and Professional CV Writer with over 10 years of experience in helping job seekers get a job. He is a Member of the Careers Development Institute (CDI) and is listed on the official UK Register of Career Development Professionals. He holds a Level 6 Diploma in Career Guidance and Development (QCF).