Sobhan Mohmand, Career Expert

20 May 2021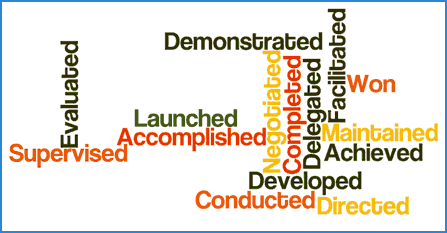 If you struggle to find keywords or buzzwords to include in your CV or Resume; you have come to the right place!
When writing your CV it is important to use powerful and positive language. Prospective employers will also judge you on the way you express yourself, not merely on the content of what you have said…
Using powerful buzzwords on your CV will make it stand out from the crowd.
Below are two lists of words that you can use to enhance your CV.
List of personal attributes for a profile statement
You can use the words below to write your personal profile statement:
Confident
Flexible
Adaptable
Hard-working
Reliable
Dedicated
Creative
Dynamic
Business/commercial minded
Enthusiastic
Resourceful
Diplomatic
Co-operative
Consistent
People-oriented
Loyal
Self-motivated
Tip: It is important that you include real-world examples with the statements that you make. For example, if you claim to be "diplomatic", have you included an example where you have demonstrated your diplomacy or negotiation skills? Or, if you claim to be a "creative individual", have mentioned instances where you demonstrated your creativity?
List of action words to use for job duties
You can use the keywords below when writing about your job duties and responsibilities:
Achieved
Accomplished
Awarded
Completed
Conducted
Delegated
Delivered
Demonstrated
Developed
Directed
Enhanced
Established
Evaluated
Facilitated
Increased
Initiated
Launched
Liaised
Maintained
Motivated
Negotiated
Regulated
Supervised
One thing that you might have noticed is that these words are all listed in the past tense. This wasn't done by accident; the past tense is incredibly powerful because it actually gives the impression that you have really achieved and done something. Always use the past tense when writing about your previous job's duties, responsibilities and achievements.
How to use keywords on your CV
You have now been given a list of words that you can use on your CV.
Do not simply present the CV keywords in simple bullet points;
Supervised contractors
Launched a project
Enhanced the IT system
That is a bit vague and boring. Instead, they should be incorporated into properly structured and meaningful sentences.
For example:
"I developed a new method for structuring curriculum programmes."
To make it even more powerful, use it in combination with words such as:
Effectively
Efficiently
Quickly
Rapidly
Resourcefully
Expertly
For example:
"I
resourcefully launched
a Marketing campaign with a budget of £5,000."
"I effectively supervised a team of 12 individuals."
Conclusion
The way you express yourself is as important as the information you try to convey. The correct use of positive action words (sometimes referred to as buzzwords) can dramatically enhance the impact of your CV.
Congratulations on supercharging the words on your CV!