Sobhan Mohmand, Career Expert

19 Sept 2020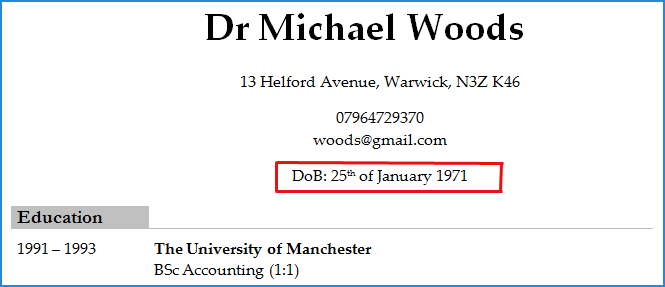 Including your date of birth (DoB) or age on your CV used to be a common practice even a decade ago.
It was usually grouped together with other personal information such as name, address, marital status and nationality. Missing any of this information was considered to be against convention and odd at the time.
Recently, however, this trend has changed due to the introduction of anti-discrimination legislation in the UK and other Western countries.
Under the new age discrimination laws (i.e. The Employment Equality Regulations 2006, incorporated into the Equality Act 2010), you do not need to include your date of birth or disclose your age on your CV. It would be illegal for employers to discriminate against you based on these factors.
Employers can't include age limits on job advertisements.
Terms such as

"enthusiastic young people"

and

"people with 15 years of experience"

should be avoided as that may discourage people from other age groups to apply for the job.
For this reason, many careers experts consider it one of those irrelevant personal details that should be omitted from a CV.
Tumelty, S. in CV and Interview Handbook (2008, pg.67) states: "It used to be a norm to include your age, marital status or nationality on a CV. Today such information is regarded as obsolete. Part of the reason behind this is that such information could be used to discriminate against you on the grounds of your gender, age or ethnicity. It also means that CVs are shorter and more punchy."
Ageism is real and happening
According to a recent survey by CV-Library, one third (30%) of professionals revealed that they have been turned down for a job because of their age. This is particularly the case for people under 18 and over 45 years of age.
Recruiters are humans and are susceptible to personal biases and judgements. Some recruiters may, consciously or unconsciously, make the following assumptions about candidates:
This job position requires someone dynamic and energetic, therefore,

our chosen candidate should be young.

This job position requires lots of experience and a mature outlook, therefore,

our chosen candidate should be over the age of forty.

Employing under-18s is asking for trouble.

Anyone over 50 will be settling down for retirement, soon.
What would be the benefit of providing optional information that can negatively impact your chances of being invited for a job interview?
It is, therefore, recommended to exclude any age-related details from your CV.
"What can I do to hide my age from the employer?"
The effectiveness of omission your date of birth, however, is still debatable.
Innes, J. (The CV Book, 2009, pg.53) makes a blunt yet accurate statement when he said: "And, besides, any recruiter worth his or her salt will be able to deduce pretty accurately exactly how old you are just by looking at your education, qualifications and experience."
To counter this, some candidates go to great lengths to hide any information that may reveal their age, for example; removing dates, qualifications and even work experience entries!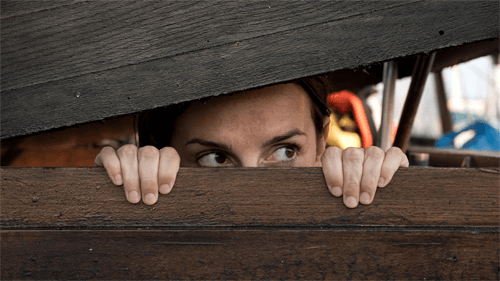 This level of paranoia, however, is not useful or advisable as it will make your CV look odd and contrary to how a conventional CV should look like.
It will most likely hamper your chances of being invited for an interview.
Benefits of omitting age-specific information from a CV
Below are some of the benefits of not including your date of birth on your CV:
It will not serve as a distraction from more important information
It lowers the chance of being a victim of identity fraud (if your CV falls in the wrong hands)
It frees up valuable space that can be utilised more effectively

Conclusion

Whatever the employer wants to know about your ability to do the job can be derived from your education, experience, your skills and achievements. Your age and other personal factors such as your ethnicity, upbringing and gender are irrelevant. Consequently, you should not write your date of birth or any other irrelevant personal details on your CV.