Sobhan Mohmand, Career Expert

1 May 2021
67 Eureka Road
Leek
LA17 0HS
24 May 2017
Ms Anne Westwood
Director
Edge Information Ltd.
19 Portland Rd
Maidstone
PL27 6BN
Dear Ms Westwood,
Re: Information Officer (ID: #282)
I was very excited to see your Information Officer advert on my University's website and that my qualification and skills not only meet but also exceed the requirements for this position.
As can be seen from my CV, I have recently completed my degree in Multimedia Computing from Birmingham City University, and I am currently finishing my degree in MA Library and Information Services Management to attain a qualification accredited by the Chartered Institute of Library and Information Professionals (CILIP). My education has given me a thorough knowledge of data, information, data storage and retrieval, data analysis, mathematics, and managing websites and content management systems. I can work with huge amounts of data and turn it into meaningful information for businesses.
I am flexible, methodical and work accurately with a variety of data. I have excellent time management and organisational skills and have a creative and initiative approach to problem-solving. I am a confident and assertive individual who has exceptional team working and networking skills with the natural ability to give presentations to large audiences.
I am currently looking for a role in which I can utilise everything that I have learned and make a positive impact on the organisation I work for. I am confident that my qualifications and technical skills will immensely benefit Edge Information Ltd. and its clients.
Thank you very much for taking the time to review and consider my attached CV and application, and I look forward to hearing from you in the near future.
Yours sincerely,
~ Signature goes here ~
Kevin North.
Preview + comments: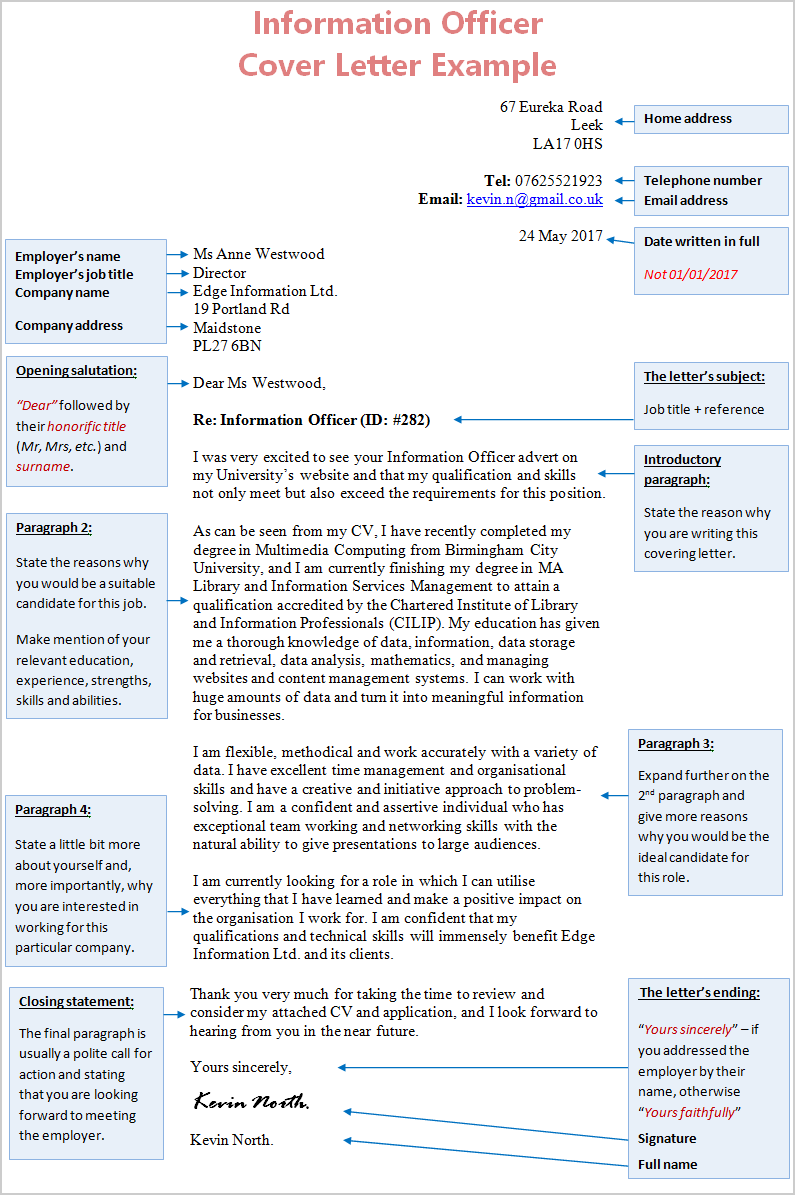 Written by Sobhan Mohmand
Sobhan is a qualified Careers Advisor and Professional CV Writer with over 10 years of experience in helping job seekers get a job. He is a Member of the Careers Development Institute (CDI) and is listed on the official UK Register of Career Development Professionals. He holds a Level 6 Diploma in Career Guidance and Development (QCF).