Jun 2015 – Feb 2016
Assistant Site Engineer Al Hamad Construction
Main duties performed:
Performing general construction duties across various sites
Shadowing the Senior Site Engineer in his day-to-day activities
Gaining insight into the construction industry
Making sure that the factory work was in agreement with the original ITP's
Qualifications
Level 4 NVQ Employability Skills – City & Guilds
Site Environmental Awareness Training (SEAT)
First Aid at Work – St. John's Ambulance
Level 2 ECDL – BCS
Skills
Communication: I have a proven ability in effective communication, diagrammatically, verbally and in written form. I have successfully communicated, liaised and worked with various professionals from all backgrounds and with a variety of different skill sets.
IT and Design: I have excellent working knowledge of the following computer programs: Microsoft Office packages, AutoCAD 2D/3D, Navisworks, REVIT, Cyclone 3D Lazer Scanning, SolidWorks, Adobe Photoshop and Illustrator.
Management: I have the natural ability to mentor, develop, inspire and lead groups of people to achieve the objectives set by the organisation. I am a friendly, approachable and inspiring professional and I lead my team by example.
Hobbies and interests
Due to my enduring passion for engineering, I enjoy building upon my knowledge of various computer programs that I can utilise to further my career in the industry. I also enjoy playing a number of sports, including tennis and indoor hockey.
References
Mr William Campbell
Senior Engineer, O'Keefe Construction
Address:
23 Edmund Rd, Clay, C48 19Q
Tel:
0733 7680 3478
Email:
william.c@live.co.uk
Mr Hans Fries
Construction Supervisor, Al Hamad Construction
Address:
6 Corner St, Leeds, Q10 3CC
Tel:
0733 6575 0452
Email:
hans.fries@gmail.com
Please note: the above CV Example is presented in the UK format and layout.
---
Preview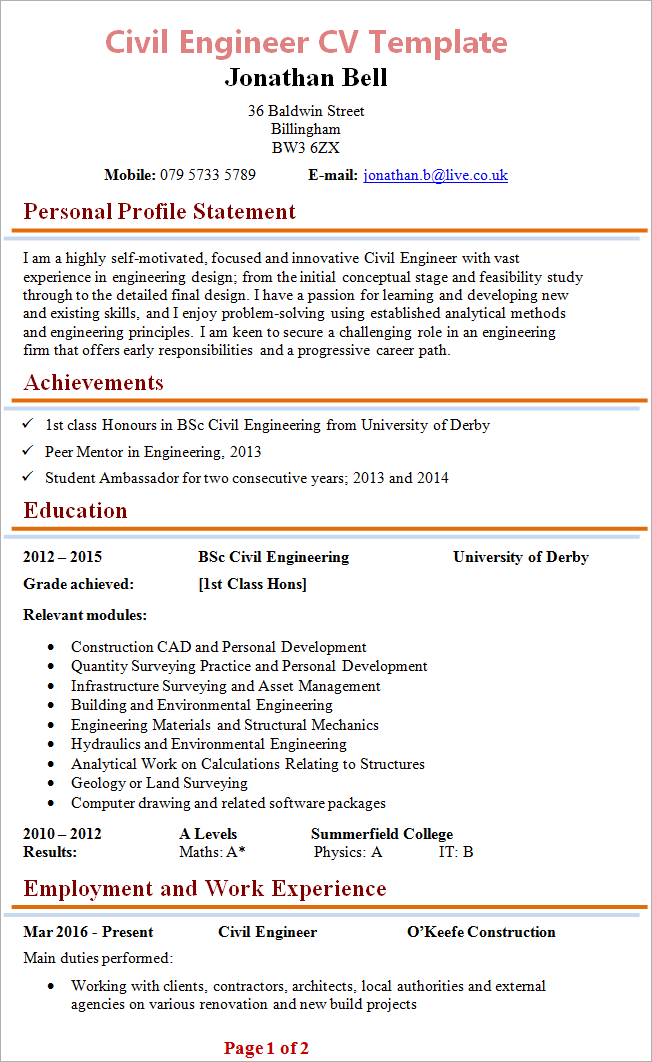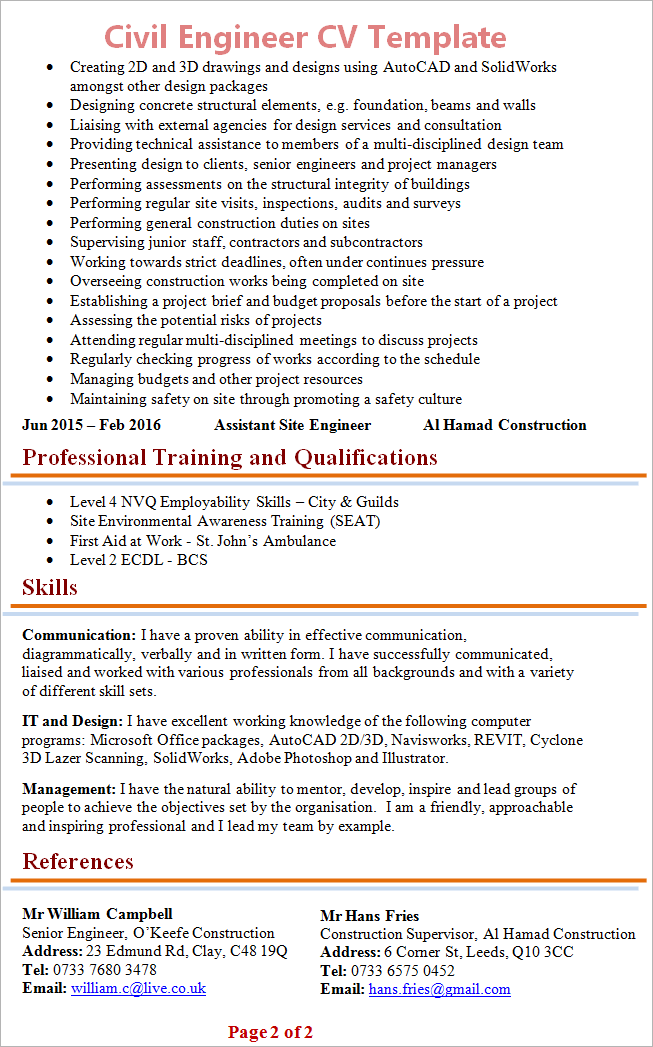 ---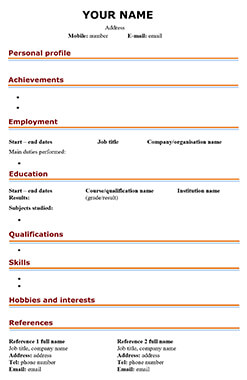 Are you writing your CV from scratch or is your CV template outdated? Download this professional CV template to impress employers!
Free
Save time and effort
Guaranteed correct CV structure
Word document (.docx) format
Fully customisable
How to save your CV as a PDF document:
Click on File > Save As > Select "PDF" from the drop-down menu.
---
Adopt a traditional CV format: Unconventional CVs catch employers off guard and make it harder for them to find the important information that they are seeking. Adopting a standard/traditional CV format, on the other hand, are a format that employers are familiar with and can use their previous exposure to them as a reference point to find the information that they need. This is very important, especially as employer surveys have shown that recruiters only tend to read each CV for around 30 seconds.
Only include relevant information on your CV: You have limited space on your CV so make sure that you omit/remove any irrelevant or outdated information. Your CV should only contain your most important information presented in a clear, structured manner. Any additional information you can include on your cover letter or share with the employer at the interview stage. Examples of irrelevant information include your date of birth, age, marital status, gender and nationality. Examples of outdated information include part-time jobs in unrelated fields from a long time ago and school-level qualifications if you now have a university degree. Remember, when in doubt, leave it out!
Make your CV easy to read: Your CV should be easy to read, scan and navigate. Don't be tempted to cram as much information as you can with the aim of impressing the employer. This will cause information overload and get your CV rejected! Break down any big, chunky paragraphs into smaller ones by using short sentences, bullet points and subheadings.
Keep an eye on the length of your CV: The ideal length of your CV should not exceed more than 2 A4 pages. If you run out of space on your CV, you can omit voluntary sections such as the hobbies and interests section (see below). You can also omit writing your references on your CV by stating, "References are available upon request" at the end of your CV. This will free up more prime space on your CV for more important information that will add value to your application.
Adjust the margins and spacing of your document: Another simple way to free up some more space on your CV is to adjust the margins and spacing of your document. Type in your search engine, "Adjust the margins in Word", for more information and guidance on how to do this.
Use a professional font: There are hundreds of fonts to choose from so which one is the best font to use for your CV? This is a good question. To improve the scannability/readability of your CV, you should use professional, mainstream and established fonts such as Verdana, Times New Roman, Helvetica or Calibri. These high-legibility fonts are easy-to-read on screen and in print. Check out the 10 best fonts to use on a CV for more information and examples.
---
Personal details
The top of your CV starts with your personal and contact details.
The things to include in this section:
Your name (first and last name, no middle names)
Address of residence
Telephone number (preferably mobile)
E-mail address
You may also add a link to your LinkedIn profile or personal portfolio (if you have one).
Example:
Note: Write your personal details in a compact/concise format so that it doesn't take up too much space.
Personal profile
Next, you need to write an eye-catching personal profile statement (also known as a CV summary).
A personal profile is a short introductory paragraph which tells the employer about your personal attributes, skills, abilities and work experience.
Since it's the first item that an employer will see, you need to ensure it's effective at portraying you as a strong candidate for the job.
Guidelines:
Tailor your statement for the role
Keep it short and to the point (4-5 sentences at most)
Highlight your key strengths and achievements
Back up your statements with real-life examples
Civil engineer CV personal profile statement
I am a highly competent graduate civil engineer with a proven track record in planning, designing, developing and maintaining construction projects. I am a natural leader, demonstrated in my ability to supervise a team of twelve construction staff at a busy construction site. I possess excellent interpersonal skills and have the ability to work with people from all backgrounds. My expertise includes establishing project requirements, carrying out feasibility studies and developing detailed blueprints using computer-aided design (CAD).
40+ CV keywords to use on your CV.
Achievements
Next, you can include a list of your main achievements and accomplishments.
Employers are interested in your achievements because they demonstrate that you can complete work successfully and deliver results.
Examples of achievements you can include on your CV:
Good grades in examinations
Awards and certificates
Promotions
Extensive work experience in the industry
Elected for leadership positions (project manager, team leader, etc.)
Learned a new skill or solved a problem
Organised events
Improved business efficiency or performance
Completed work on time and within budget
Example:
Awarded Chartered Engineer (CEng) status by the Institution of Civil Engineers (ICE)
Over 5,000 hours of relevant work experience in the construction industry
Elected project manager on numerous occasions at C&G Buildings
Employment and work experience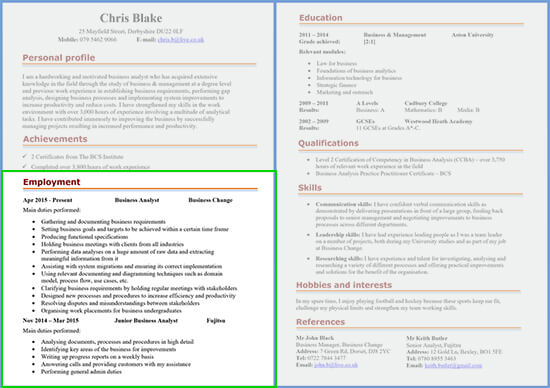 The employment and work experience part of your CV contains details of your previous jobs and work experience.
This section is important for two reasons.
First, certain jobs require relevant work experience so employers will be able to tell at a glance whether an applicant is suitable for the job or not. This will speed up the selection process for the job.
Second, having worked in a company before – even in an unrelated field or industry – demonstrates to the employer that you have certain skills that make you employable, for example, teamwork skills. Employers highly valuable transferable skills so don't worry if you don't have work experience in the same job or industry; employers value all types of work experience.
Types of work to include in this section:
Full-time and part-time jobs
Unpaid and voluntary jobs
Professional work placements
| | |
| --- | --- |
| September 2020 – Present | Civil engineer C&G Buildings |
Main duties and responsibilities performed:
Planned, designed and managed construction projects, including roads, bridges, tunnels, damns, buildings, power plants and railways.
Undertook technical feasibility studies before the start of projects
Performed complex calculations to ensure the accuracy of plans
Performed risk assessment on sites and buildings
Produced details blueprints and drawings
Supervised a team of construction workers and contractors
Civil engineer duties to add to your CV
Design, plan, develop and maintain construction projects
Inspect and analyse the site location and the surrounding area
Establish the project requirements with clients
Perform technical feasibility studies (materials, costs and time requirements)
Prepare and implement project plants
Ensure projects are completed on time and within budget
Draw up blueprints using computer-aided design (CAD)
Establish the potential risks and challenges of construction projects
Supervise contractors on construction sites
Liaise regularly with architects, consultants and subcontractors
Ensure that the construction sites meet health and safety requirements
Education
Next, you need to give details of your educational background.
Here you can include all types of education from school-level qualifications all the way to any post-graduate degrees.
Each entry should accompany the following information:
Start and end dates
Name of the qualification or course
Name of the educational institution (school, college or university)
Subjects studied (relevant to the job)
Example:
| | | | |
| --- | --- | --- | --- |
| 2014-2017 | Civil Engineering BEng (Hons) | University of Surrey | Degree classification: 2:1. |
Relevant Modules:
Civil Engineering Practice
Materials & Statics
Structural Design
Numerical And Statistical Methods
Engineering Surveying, Health And Safety
Hydraulics And Environmental Quality
Soil Mechanics
2013 – 2014
Results: Physics (B), Geology (A) and Maths (C).
A-Levels
Brooklands College
Qualifications


The qualifications section of your CV is dedicated to any additional qualifications that you may hold, in addition to your school, college or university studies.
These are usually vocational/practical training qualifications to help you improve your skills and experience in a particular field.
Example:
Level 2 Certificate in Computer-Aided Design and Manufacturing
Level 2 NVQ Diploma in Construction Operations and Civil Engineering Services
BTEC Level 1 Exploring the Construction and Engineering
Note: You may also combine the "Education" and "Qualifications" sections if you prefer.
Skills
According to the Cambridge Dictionary, a skill is "an ability to do an activity or job well, especially because you have practised it."
Skills are divided into two types:
Soft skills: These are the skills that relate to your personal character, such as interpersonal, organisational and time management skills.
Hard skills: These are the skills that need to be learned and practised to master them, such as using computer software or creating a floor plan.
Your CV should contain a mixture of both these types of skills because both are highly valued by employers and are required to do any job well.
Tip: Don't just list skills, try to elaborate on where you demonstrated the skills in real life.
Competent in using computer-aided design (CAD) software such as AutoCAD, Solidworks, Civil 3D, Revit and Inventor to produce designs and plans
Excellent communication skills (both written & verbal)
Produce detailed engineering designs, study reports, specifications and drawings
The ability to perform complex calculations
Knowledge of foundations of civil engineering, buildings and construction
The ability to work to deadlines and within budgets
The ability to work under time pressure and across multiple construction sites
Strong mathematical and scientific skills
Strong analytical and critical thinking skills
An eye for accuracy and attention to detail
A high level of computer literacy
Project management skills
Knowledge of health and safety laws and regulations
Produce and prepare Flood Risk Assessments
Hobbies and interests (optional)
You may be thinking that as a civil engineer, you don't need to include your hobbies and interest on your CV.
You're right that mentioning hobbies on your CV is not necessary and optional.
However, sometimes it can be beneficial to include your hobbies on your CV.
For example, mentioning that you enjoy going to construction exhibitions demonstrates to the employer that you are passionate about buildings and construction, an essential requirement for this role!
Example:
In my free time, I enjoy watching construction documentaries and TV series such as Grand Designs and Extreme Engineering.
References
The last part of your CV contains details of your references, people whose contact details you give to employers to vouch for your character, skills and abilities.
At least one of your references should be a current or former employer.
The other can be anyone that knows you well, such as a former teacher, tutor, coach, etc.
Family members or friends can't be your references because employers want to get an unbiased, professional opinion about you.
Example:
Mr Travis Holgate
Senior Civil Engineer, 101 Architecture Ltd.
Address:
7 Lamp Road, Hull, H28 9QQ
Tel:
07663571920
Email:
travis.1@live.co.uk
Mr Richard Edwards
Quality Manager, C&G Buildings
Address:
28 Shannon Way, Derby, D23 9CM
Tel:
0787435685279
Email:
richard.edwards@gmail.com
Note: It's recommended to ask your references for permission before using them as your references. Not only is it good manners but it will also make the conversation between the employer and your reference more pleasant and less awkward.
---
Tailor your CV to match the needs of the job: Look at the job advert and identify the skills, abilities and experience that are required for the job and then mention them on your CV where appropriate. Also, your CV should contain the same key terms and phrases as the job advert, further strengthening the impression that you are the ideal candidate for the role.
Write a tailored cover letter with each CV: Sending a cover letter with your application is an effective way to improve the impact of your CV as it will act as an introduction letter to your CV. The letter informs the employer about the reason for your application, your key strengths and abilities and why they should consider you for the role. Not many applicants send cover letters so make sure you're the one who does.
Proofread: It is essential that you proofread your CV for grammar and spelling mistakes, especially as you're applying for a role in which attention to detail is very important. Imagine if employers get the impression that you will be making typos on your technical drawings just like did on your CV!
Showcase your portfolio at the interview: You should never go empty-handed to a job interview. Remember, a job interview is your chance to sell yourself so bring with you your portfolio containing examples of past projects/works which will impress the employer. As they say, seeing is better than hearing!
---
You've now reached the end of this guide.
If you have followed all the guidelines and tips in this guide, you should now have an impressive civil engineer CV that will get you job interviews in no time.
Good luck with your job hunt!
Written by Sobhan Mohmand
Sobhan is a qualified Careers Advisor and Professional CV Writer with over 10 years of experience in helping job seekers get a job. He is a Member of the Careers Development Institute (CDI) and is listed on the official UK Register of Career Development Professionals. He holds a Level 6 Diploma in Career Guidance and Development (QCF).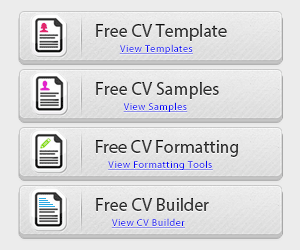 SPONSORED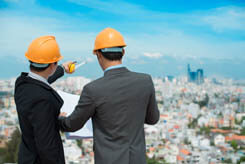 OVERVIEW
SALARY RANGE
£21.000 – £40.000

ENTRY
Degree and Relevant Work Experience

WORKING HOURS
37+ hours per week
Competencies
Communication Skills
Excellent communication skills to liaise with suppliers, engineering teams, clients, government officials and others

Design Skills
Producing excellent designs for engineering projects

Precision
Taking precise measurements of places, locations, products or things and working with accordingly

Observation Skills
Ensuring that no "small details" are overlooked when observing construction works

Management
Excellent project management skills to take charge of and lead a group of people

Teamwork
Working with people with diverse skill sets and different backgrounds to accomplish a common goal
Related Resources