Aug 2011- Feb 2015
Courier (part-time) Hermes
Main duties performed:
Delivering and distributing goods and materials to clients' addresses
Answering calls and dealing with customer queries
Qualifications
Earned a "Level 4 Certificate in Leadership and Management" offered by the Institute of Leadership and Management (ILM)
Member of the Chartered Institute of Procurement and Supply (CIPS)
Advanced Warehouse Management – May 2015
Skills
Stock Management: I have been working on managing stock for the past two years with excellent results. I am now entirely familiar with all the processes and issues related to the storage, management and distribution of goods and materials.
Planning and Organisation: I have the ability to prioritise my workload, enabling me to complete all the tasks in a methodical and efficient manner before the deadlines.
Time Management: I have excellent time management skills and I am regularly working to very tight deadlines in my current job. I regularly create personal timetables to ensure that I complete simultaneous tasks in a timely manner.
Customer Service: I have vast experience in successfully dealing with customers from all backgrounds and levels of seniority in a professional, caring and courteous manner.
Hobbies and interests
In my spare time, I frequently cycle with my friends and take part in cycling events in my local area. I also enjoy keeping up to date with the latest trends and developments in the transport and logistics sector.
References
Mr Quinton Young
Head of Distribution, Avid Farrell Group
Address:
9 Field Rd, Chester, CJ4 5QP
Tel:
0743 7843 8794
Email:
[email protected]
Mr Victor Sharp
Owner, Fresh & Sons
Address:
17 Left St, Cornfield, CF1 6FB
Tel:
0770 4551 4699
Email:
[email protected]
Please note: the above CV example is presented in the UK format and layout.
---
Preview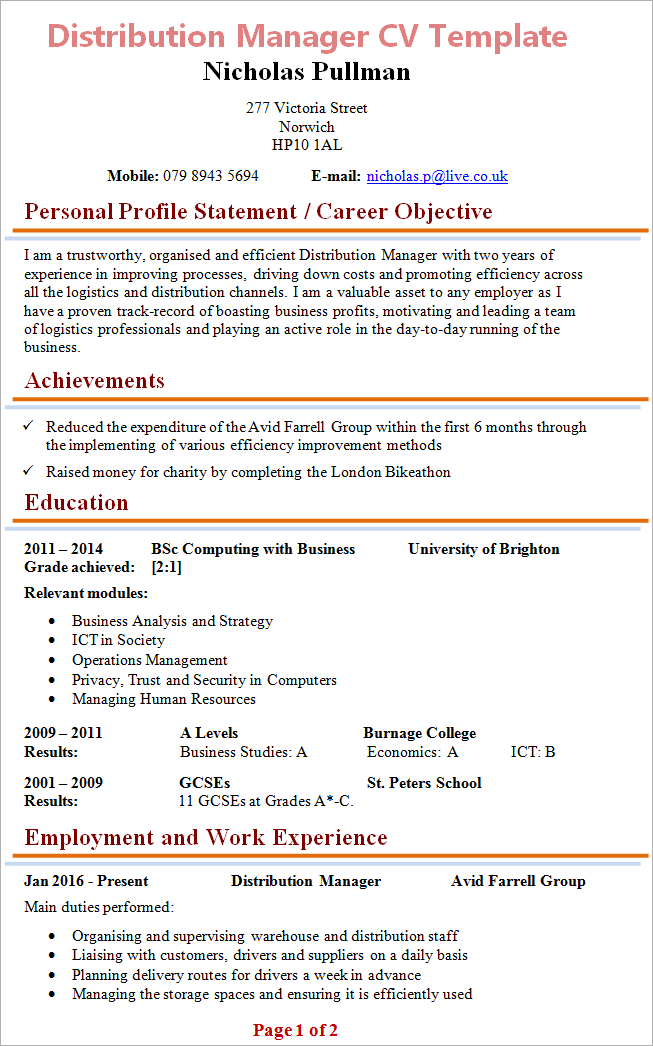 ---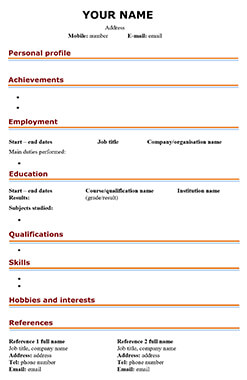 Are you writing your CV from scratch or is your CV template outdated? Download this professional CV template to impress employers!
Free
Save time and effort
Guaranteed correct CV structure
Word document (.docx) format
Fully customisable
How to save your CV as a PDF document:
Click on File > Save As > Select "PDF" from the drop-down menu.
---
Only include relevant information on your CV: Since you're applying for a senior-level role, you may be running out of space to include all your information on your CV. You should carefully consider what information is absolutely necessary for inclusion and omit the irrelevant things from your CV such as your date of birth, age, photograph gender, marital status, national insurance number, nationality and salary requirements. Also, consider omitting old and outdated information such as school-level qualifications and part-time jobs.
Improve the scannability of your CV: Studies have shown that employers tend to scan CVs rather than read them in great detail. You can improve the scannability and legibility of your CV by using a professional font, bullet points, short sentences, subheadings and plenty of white space. This will ensure the employer will easily find your most important information at a glance.
Don't use graphics, logos or images on your CV: The only thing that your CV should contain is information in text format. You may utilise some limited design features such as lines under subheadings but that's about it.
Print your CV on high-quality paper: If you're invited for an interview, it is a good idea to bring two copies of your CV to the interview and give it to the interviewer(s). It is recommended to print your CV on 100-120gsm silk paper instead of the standard 80gsm photocopy paper. In today's highly competitive job market, every little detail helps!
---
Personal details


The first part of your CV is the personal details section, which contains your personal details such as your name and contact details, including address, telephone number, email address and LinkedIn profile (if you have one).
Make your name the main heading of your CV instead of "CV" or "Curriculum Vitae."
Example:
Personal profile


Next, you need to write a powerful personal profile to impress the employer.
A personal profile statement, also known as a CV summary, is a short paragraph that informs the employer about your personal characteristics, experience and abilities.
Guidelines for writing a perfect CV profile:
Write a tailored statement for each job application
Keep it brief (no more than 3-4 sentences)
Use real-life examples, facts and figures to back up your statements
Distribution manager CV personal profile
I am a methodical and motivated distribution manager with more than 3 years of experience in the logistics and transport industry. In my current job, I am working in a busy distribution centre managing a team of 8 warehouse staff and 12 drivers. I have a proven track record of improving service levels and KPIs in transport, distribution, planning and health & safety. I possess strong IT skills and I am familiar with all the transport management systems to plan, manage and process deliveries.
Achievements


In this section of your CV, list down some of your important achievements or accomplishments. Employers love to know about your achievements because they are a testament to your determination, hard work, motivation, skills and abilities.
Example of achievements:
Awards received
Good grades
Promotions
Excellent customer feedback
Improved processes or procedures
Improved work efficiency
Increased sales
Led a team
Met performance targets
Example:
Successfully led and managed a team of 20 logistics staff
Consistently hit my key performance indicator (KPIs)
Promoted after ten months of starting the job
Employment and work experience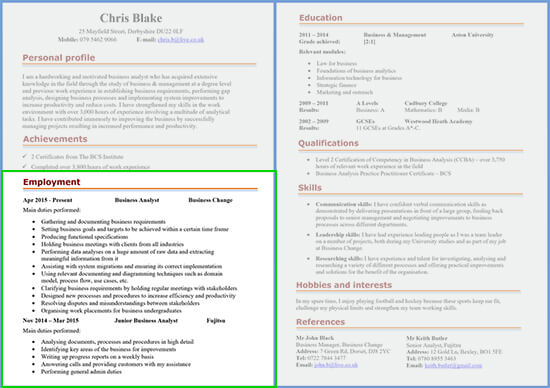 The employment and work experience section is the most important part of your CV. It contains details of your previous jobs, employment and work experience. This information is highly valued by employers because to secure a job as a distribution manager, you are required to have relevant work experience in the transport and logistics industry.
Types of work you can include in this section:
Full-time jobs
Part-time jobs
Voluntary positions
Work placements and internships
For each entry, you need to write the following information:
Start and end dates (month/year format)
Your job title
Name of the company/employer
Main duties, responsibilities or achievements
| | |
| --- | --- |
| December 2020 – Present | Distribution Manager G.G Logistics Ltd. |
Main duties and responsibilities performed:
Planned routes and deliveries
Recruited, trained and managed warehouse staff and drivers
Liaised with suppliers, customers and other stakeholders
Maintained and improved KPIs
Facilitated a growth rate of 20% YoY
Implemented new projects to improve efficiency
Analysed data and wrote financial/performance reports
Identified operational issues, solutions and potential opportunities
Ensured compliance with all the relevant health and safety standards
Managed and resolved complaints
Distribution manager duties to add to your CV
Be the main point of contact for all staff on site.
Use IT systems to monitor and manage stock.
Planning delivery routes in advance.
Scheduling deliveries in a timely manner.
Manage and supervise warehouse/logistics staff.
Liaise with customers and logistics service providers.
Negotiate contracts with clients and suppliers.
Measure performance against agreed KPIs.
Produce performance and financial reports.
Attend senior management meetings.
Ensure full legal compliance with health and safety regulations and relevant company policies and procedures.
Education and training


Next, write down details of your education, qualifications and training.
Things you can include in this section:
Undergraduate and postgraduate degrees
College-level courses such as A-Levels and BTECs
Technical and professional qualifications
Work and vocational training received
GCSEs or equivalent qualifications
As previously mentioned, you are applying for a senior-level position so you may want to omit old or outdated information such as school-level qualifications if you have got a university degree at level 6 and run out of space to include other important information.
Example:
| | | | |
| --- | --- | --- | --- |
| 2016-2019 | BSc Business and Supply Chain Management | Aston University | Degree classification: 2:1. |
Relevant Modules:
Supply Chain Planning
Operations and Process Management
Quantitative Tools for Supply Chain Planning
Facilities and Systems
Building Professional Relationships
Strategic Financial Management and Finance
2014 – 2016
Results: 7 Business (B), English (C) and Maths (B).
A-Levels
Southern Clark College
Qualifications
The qualifications section of your CV should contain a list of additional qualifications such as professional training qualifications.
Example:
Supply Chain Warehouse Operative Level 2 – Skills Training UK
Skills


The skills section, as its name suggests, contains details about your key skills, strengths, talents and abilities that are relevant to the job. It shows the employer, at a glance, what you are capable of doing and what you are good at.
Tips:
Look at the job requirements and tailor your skills to the need of the job
Briefly explain the skills and give real-life examples (don't just write "communication skills" or "IT skills"!)
Write a maximum of 5-6 skills in this section
Example:
Comprehensive knowledge of the transport and logistics industry
Excellent interpersonal skills, demonstrated in my ability to work with a variety of people including staff, customers and suppliers.
Leadership skills, demonstrated in successfully managing a team of 12 staff
Strong IT skills, demonstrated in using a variety of IT systems and solutions including Microsoft Office and major transport management systems.
Excellent knowledge of health and safety standards and regulations.
Useful skills to add to your distribution manager CV
Competency in using IT systems (including Microsoft Office)
Familiarity with transport management systems
Leadership, management and negotiation skills
Route planning and scheduling
Analysing data and writing reports
Multitasking and time management skills
Experienced in first aid and health & safety procedures
Keeping calm and professional under pressure
The ability to meet tight deadlines
Dealing with emergencies
Hobbies and interests (optional)


You may feel that it would be a bit childish to include your hobbies on your CV but, actually, it can add value to your CV and improve your chances for selection.
Employers understand that they are hiring humans, not robots, and they value applicants that engage in extracurricular activities outside of work.
For example, mentioning that you enjoy playing chess and solving puzzles indicates to the employer that you have excellent analytical and problem-solving skills, both of which are essential requirements for being a successful distribution manager.
Guidelines:
Only mention relevant hobbies and interests that add value to your CV
Leave out the hobbies section if you require more space for your employment, education or skills sections. The hobbies section is less important and optional.
Example:
In my free time, I enjoy watching logistics-related documentaries on TV and regularly going to the gym for exercise. I also enjoy reading books and solving puzzles.
References


The last part of your CV contains details of your references.
Your references are people who know you well, have worked with you before and can vouch for your character, skills and abilities to prospective employers.
Each entry should contain the following information:
Referee name
Job title
Company/organisation name
Address
Telephone number
Email address
Example:
Mr Adrian Morrison
Managing Director, Logistics 360 Ltd.
Address:
5 Weston St, Kent, K73 4NF
Tel:
07663571142
Email:
[email protected]
Mrs Kimberley Jones
Logistics Manager, Transit Goods & Co.
Address:
64 Train Rd, Holly, H93 3DQ
Tel:
078743568739
Email:
[email protected]
Note: If you decide not to include references on your CV at this stage of the recruitment process, you can simply write, "references available upon request."
---
Focus on your skills: Being a distribution manager is a high-skilled job that requires a specific skill set to do the job well. You should focus on your key skills, strengths and abilities to demonstrate to the employer that you are a strong candidate for this position. Skills that are required for the job include leadership, organisational, interpersonal, analytical and IT skills. Studies have shown that applicants with skills-focused CVs are more likely to be shortlisted for interviews compared to applicants who have duties-focused CVs.
Proofread your CV: The CVs of applicants applying for senior-level jobs are expected to be of a higher standard compared to average CVs. Any small spelling or grammar mistake, no matter how small, could ruin your chances of securing a job interview. You should double-check your CV for any mistakes and correct them. Ideally, let a family member, friend or careers advisor proofread your CV before you send it to the employer.
Send a cover letter with your CV: You should always write a personalised, tailored cover letter to send alongside your CV for each application. In your cover letter, explain the reason for your application, mention some of your key selling points, explain what value you can add to the organisation and encourage them to invite you for a face-to-face interview.
---
You've now reached the end of this guide.

If you have followed all the guidelines and tips in this guide, you should now have an impressive distribution manager CV that will get you job interviews in no time.

Good luck with your job hunt!

Written by Sobhan Mohmand

Sobhan is a qualified Careers Advisor and Professional CV Writer with over 10 years of experience in helping job seekers get a job. He is a Member of the Careers Development Institute (CDI) and is listed on the official UK Register of Career Development Professionals. He holds a Level 6 Diploma in Career Guidance and Development (QCF).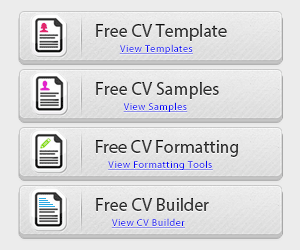 SPONSORED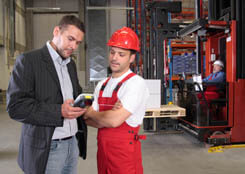 OVERVIEW
SALARY RANGE
£25.000 – £70.000

ENTRY
Degree and Relevant Work Experience

WORKING HOURS
38+ hours per week
Competencies
Distribution
Having excellent knowledge of supply chain and distribution processes

Organisational Skills
Excellent organisation skills to balance a heavy workload

Management
Strong leadership and management skills to lead a team through tough decisions and circumstances

Teamwork
Working with people with diverse skill sets and different backgrounds

Problem Solving
Ability to identify and solve difficult problems as a matter of urgency

Diplomacy
Using appropriate techniques to move others to action or to gain agreements
Related Resources