Sobhan Mohmand, Career Expert

12 Apr 2020
187 Waterloo Road
Kirkham
KJ2 8AP
7 November 2017
Mr Harry Andrews
Managing Director
Willow and Sons
99 Cornwall Road
Morley
MR1 3HH
Dear Mr Andrews,
Re: Sales Executive (ID: SD3419)
I recently walked past an advertisement in your shop window that highlighted a vacancy for the Sales Executive position that has arisen at your store.
As a professional individual, you can trust me to work with both clients and suppliers where I will be able to build up strong and healthy relationships using my excellent communications skills. These good relationships will ensure that people can place their trust into Willow and Sons' products and services and will generate return business. I am a hardworking and dedicated individual who has the ability to work with people from all walks of life and levels of seniority. In the past, I have worked as an Admin Assistant where I provided excellent customer service, and I always exceeded expectations in my day-to-day activities.
Willow and Sons is a family brand that appeals to all kinds of customers both old and new. I am familiar with your brand, and being a loyal customer my love for this brand will shine through my work. With my friendly nature, customers will be dealt with courtesy and respect, and will always leave your store with a smile on their faces. My outstanding organisational skills enable me to do all duties to a high standard, from simple tasks such as arranging displays and products to slightly more meticulous tasks such as processing paperwork and dealing with orders.
Thank you for considering me for this position, and I look forward to your response!
Yours sincerely,
~ Signature goes here ~
Mark Sheffield.
Preview: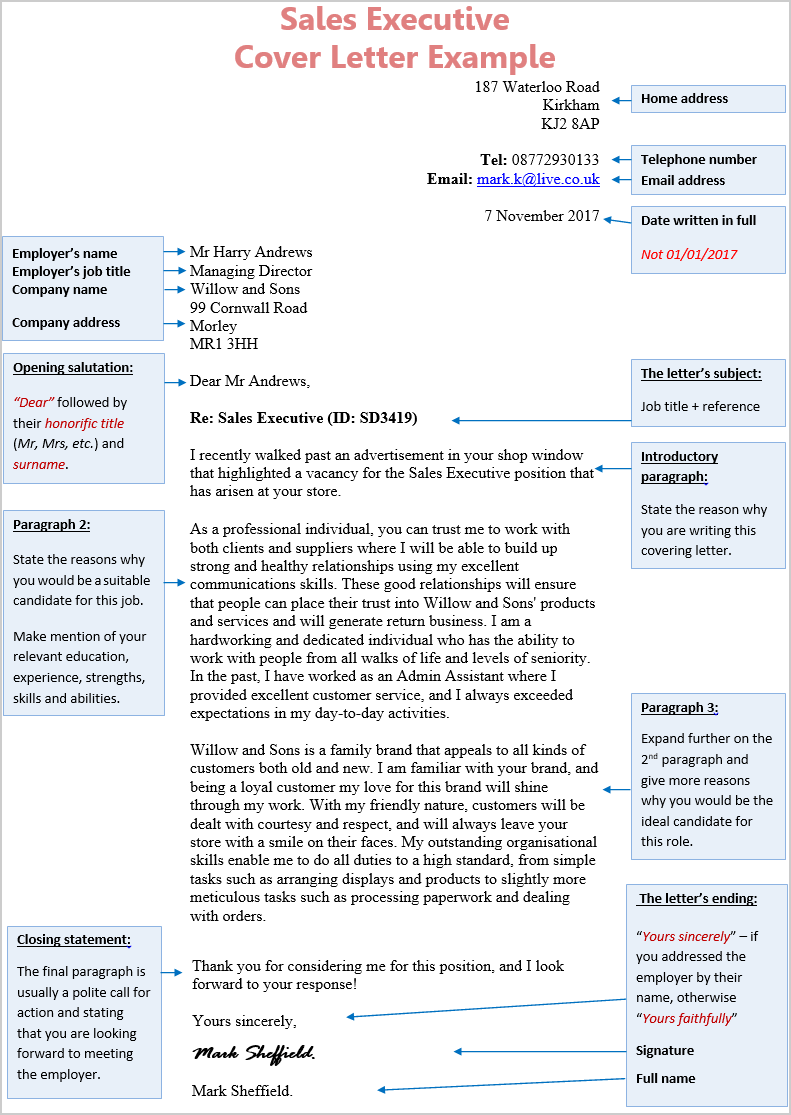 Written by Sobhan Mohmand
Sobhan is a qualified Careers Advisor and Professional CV Writer with over 10 years of experience in helping job seekers get a job. He is a Member of the Careers Development Institute (CDI) and is listed on the official UK Register of Career Development Professionals. He holds a Level 6 Diploma in Career Guidance and Development (QCF).