I am a passionate, organised, customer-focused (Graduate) Assistant Chef who enjoys the day-to-day preparation and serving of food and drinks. I have worked in the hospitality sector since 2012 in order to do things that I enjoy the most; cooking and delivering excellent customer service to satisfied customers.
| | | | |
| --- | --- | --- | --- |
| 2009 – 2012 | BA Food and Professional Cookery | UWL | Degree Classification: [2:1] |
Relevant Modules:
Kitchen and Larder (64%)
Food Microbiology (59%)
Diet and Nutrition (73%)
Personal and Professional Development (66%)
Pastry 1 and 2 (65%)
Kitchen Techniques (60%)
Hospitality Business Management (70%)
Restaurant Food Production (69%)
| | | | |
| --- | --- | --- | --- |
| 2007 – 2009 | NVQ Level 3 in Catering and hospitality | Finley College | Grade achieved: Distinction |
Relevant Units:
Food production and cooking (D)
Professional cookery (M)
Hospitality services (M)
Housekeeping (D)
Food and beverage service (D)
| | |
| --- | --- |
| Mar 2013 – Present | Assistant Chef Roundtable Restaurant |
Main duties performed:
Assisted chef in the preparation of food (such as dishes, salads and desserts)
Preparing breakfast, lunch and dinner for customers
Plating and serving all the food in a delicious and professional standard
Cleaning the kitchen floor, table surfaces and front restaurant
Assisting the Head Chef with menu planning
Covering for the Head Chef's duties and responsibilities in his absence
Demonstrating an in-depth knowledge of all menu to customers
Taking orders in person and on the phone.
Handling payments and operating the till
Dealing with customer complaints, compliments and queries
Performing stock rotation through the day
Operating kitchen machinery
Assisting in table cleaning and washing dishes
Recording and monitoring the temperature throughout the day
Ensuring that prepared dishes are presented aesthetically
Recycling food in an appropriate manner
Washing and preparing food before it is cooked
Enquiring with customers regarding allergies, preferences and special requests and preparing food accordingly
Inspecting food before it is served to customers
Cutting vegetables to be used for salads, soups and dishes
Liaising with suppliers to order vegetables, frozen food, meats etc
Ensuring Health & Safety and Hygiene standards are followed at all times
Dec 2012 – Mar 2013
Catering Assistant Top Tastes
Main duties performed:
Serving food and drinks
Assisting the kitchen staff with their duties
Performing date checks on a daily basis and removing out of date items
Setting up the kitchen in preparation for a shift
Maintaining a high level of cleanliness and hygiene throughout the restaurant (including performing cleaning duties and waste disposal)
Assisting with the plating of meals to a very high standard
Ordering and maintain stock levels
Ensuring the kitchen is in an organised and tidy state
Qualifications
Catering: Professional Cookery VRQ Intermediate Diploma Level 2
Level 2 Award in Food Safety in Catering
Skills
Excellent customer service skills at all times and in all circumstances
Outstanding interpersonal and communication skills
Exceptional cooking and food presentation skills
An ability to stay calm under mounting pressure
A natural flair with ingredients
Attention to detail (particularly in food preparation and presentation)
Hobbies and interests
My greatest passion and strength is cooking; which is why I have chosen to make it my career and make a living out of it. I see preparing meals as a hobby since it is an evolving, dynamic process which is always full of delicious surprises. I also enjoy socialising with my family and friends and going to the cinema.
References
Mr Jacob Jenkins
Head Chef, Roundtable Restaurant
Address:
96 Moulton Road, Guthrie, DD8 1ZY
Tel:
0206 3179 4378
Email:
[email protected]
Mr Charles Buckley
Kitchen Manager, Top Tastes
Address:
29 Milk Street, Staffing, IV51 5DZ
Tel:
0253 2352 3533
Email:
[email protected]
Please note: the above CV Example is presented in the UK format and layout.
Preview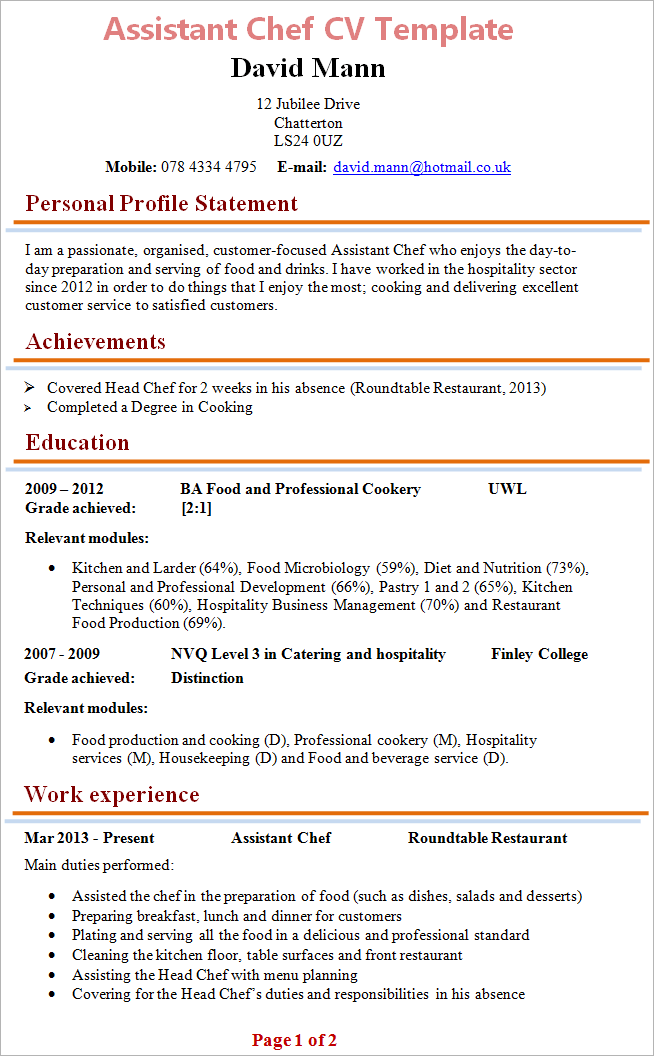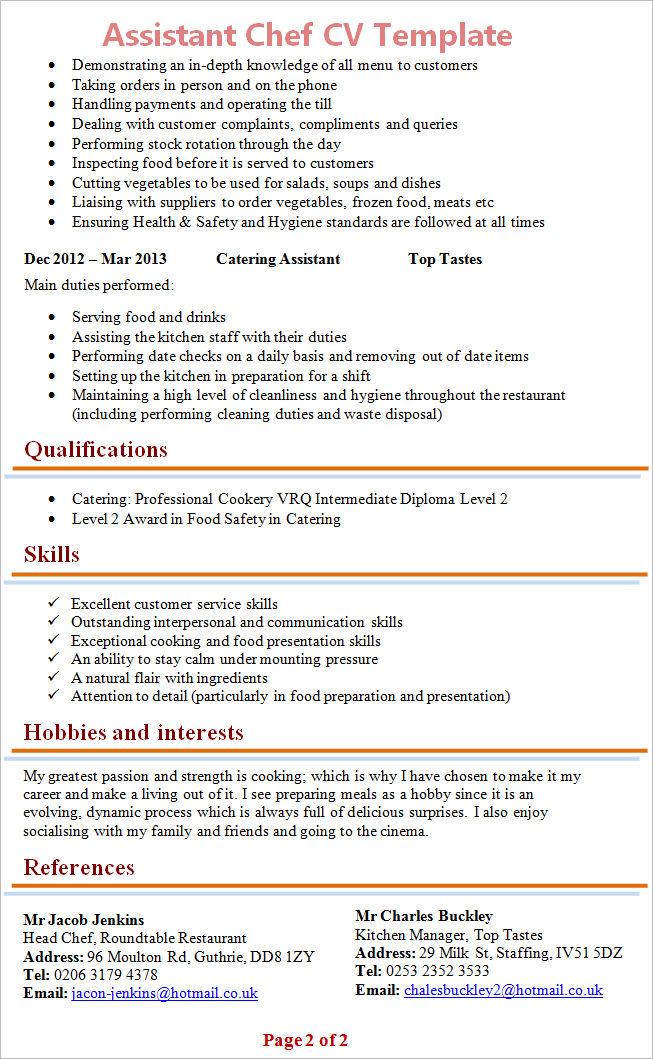 Download
Click here to download the above CV Sample.
COLLECTION: You may also want to browse through our collection of Free CV Templates and download any of the editable CVs to create your own (available in Microsoft Word format and convertible to PDF).
Top CV Tips and Guidelines
Having some level of prior experience in the catering industry is usually a requirement for this position so what do you do if you have got no experience? One thing you can do is find a job as an entry-level kitchen assistant and work your way up from there. Another option is to volunteer at a restaurant or hotel to not gain only experience but secure gain a good employment reference.
An Assistant Chef Job is all about Customer Service; ensuring that the customers are fully satisfied, at all times, with the food that has been prepared and served. Therefore: ensure that you do include this vital skill on your CV together with some real-world examples.
Good Luck!
Written by Sobhan Mohmand
Sobhan is a qualified Careers Advisor and Professional CV Writer with over 10 years of experience in helping job seekers get a job. He is a Member of the Careers Development Institute (CDI) and is listed on the official UK Register of Career Development Professionals. He holds a Level 6 Diploma in Career Guidance and Development (QCF).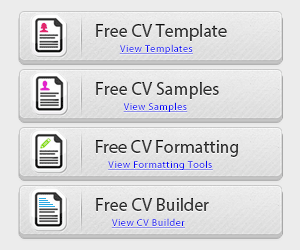 SPONSORED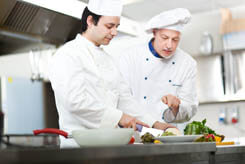 OVERVIEW
SALARY RANGE
£15.000 – £35.000

ENTRY
Relevant Work Experience

WORKING HOURS
38+ hours per week
Competencies
Cooking
Excellent cooking skills to prepare fresh and delicious dishes and from a variety of different menus

Communication Skills
Ability to communicate effectively with both restaurant staff and customers

Attention to Detail
Ensuring that no "small details" are overlooked when cooking, baking, preparing or presenting food

Creativity
Ability to "think outside the box" and come up with new dishes and menus

Teamwork
Working effectively with other kitchen staff in a fast-paced and busy working environment

Multitasking
The flexibility to simultaneously handle different kitchen responsibilities when required
Related Resources